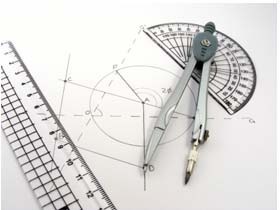 Ask any search engine specialist or even someone who has researched search engine optimization for a website and they will tell you that one of the most important factors involved in ensuring good search engine results for your website is the creation of new content.
When we consider the preparation of digital magazines this becomes a very important point.
Solid SEO tactics may take many forms, for example from White papers to Podcasts.
The addition of new on-line publishing opportunities brings new possibilities. Fresh content allows search engines to see what a site is all about and determine the 'on-line community' it belongs in thus providing the best results.
3D Issue ensure that your new content is included and recognized as new content. To ensure this occurs there are a few areas which one must consider in the preparation of content particularly when using page flip software.
Remember – Adding new and original content to your site is the best way to establish and maintain a successful SEO campaign. "Content is King" making an on-line catalogue and following the steps out lined below will provide the link juice you need for great search engine results.
3D Issue does this in quite a few ways.
1. 3D Issue extracts the text from your e-book
3D Issue works hard for your publication the software scans every part of your PDFs before converting to Flash and HTML5. Where the text can be identified by the software as text it will be extracted and added to a page of HTML code which is then made available in the output folder.
2. Update the SEO information for your flip magazine

In 3D Issue version 5.0 and above add the important Publication title, Keywords and a description to each publication. These may be customized depending on the publication in question so that your marketing collateral doesn't necessarily end up sharing SEO data with your sales pieces.
3. Use your site map
HTML text is only of use if recognized as part of your website so you will need to connect these pages of HTML to the rest of your site somewhere – so they appear as part of your website. Then build your site map and submit to Google and Bing (Did you know that in the USA right now Bing accounts for almost 35% of search?)
For information on submitting a site map for Google check out this search result.
For information on submitting a site map for Bing check out this search result.
4. Use 3D Issue as part of your SEO campaign
Ensure that everyone is clear on 3D Issue and the capabilities above, on first inspection one might worry and even exclaim 'Flash is not use for SEO!' like most of the hard rules in SEO there is no hard rule out there you need good advice, so get in touch info@3dissue.com for more info on how to ensure that your new content is not being missed out on!