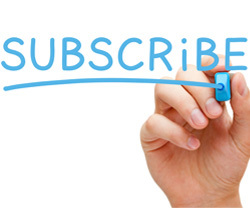 Creating a digital magazine isn't enough. Since you are distributing your magazine online, in order for it to be successful you need to sell magazine subscriptions online too.
Think of your digital magazine as a new opportunity to reach wider audiences and tell your story to the world no matter where they are.
Use engaging samples
With a digital magazine you can give the reader a quick look into the issue without revealing the whole content of it. Limit the number of pages a user can read without having a subscription so they can get an idea of what you are offering before subscribing.
Imagine yourself standing in front of a newsstand, how would you choose which magazine to buy? More than likely you'll go through the pages of every magazine that seems interesting and pick the one you like the most.
The truth is, when people buy something they like knowing that their money is being spent on something valuable. Failing to provide this certainty will lead to a loss in sales.
Since online you don't have a news agent looking at you with their scrutinizing eye making sure that you don't read the whole publication without buying, your best option is to offer your potential customers access to just a few pages and let them decide.
Make sure though, that the sample you use is engaging and appealing and that is a good representation of what the user will find when they buy the magazine. Using as a sample with just the table of contents and a couple of commercials will leave you empty handed.
Harvest the power of marketplaces
You have a digital magazine, a compelling product on its own, but that doesn't mean that your digital publication couldn't become even more powerful if you promote it through the right channels.
Why not offer your flipbook through a mobile app and benefit of the popularity of platforms such as Google Play or the App Store?
With this approach not only will you have two different marketing channels that will help you cover more ground, but you will also have a direct communication channel with your customers. You'll even be able to push a notification every time you publish a new issue so they don't forget to check it out.
Promote your digital magazine subscription plan and spread the word about the mobile app to your digital magazine subscribers, and increase the number of downloads of your app offering special promotions and reward programs to those who use it.
You must have auto-renewal enabled
A nice and smart "trick" is to give your users the chance to opt-in into the auto-renewal of their subscription as soon as they install the app.
Although with this strategy you are allowing them to cancel their subscription easily, you are also securing yourself a few subscriptions that otherwise may not have happened.
People are surprisingly lazy or forgetful when it comes to subscription renewals (and cancellations), but if the service is automatic and the user knows that the cancellation process is really easy, chances are, they'll sign up.
Your digital magazine deserves a website
You have a lovely digital version of your magazine, and you want to sell magazine subscriptions online, but where to start?
If you already haven't, try creating a website for your digital magazine, it could make it easier for potential customers to find you organically.
A website will give you the perfect channel to promote your publication. You can create a blog and target trending news in the industry, release your opinion on certain subjects establishing yourself as a thought leader, create a hub and share it on social media and build your list of magazine subscribers through inbound marketing.
If you want to start creating your digital magazine, check out 3D Issue's >Flipbook software. We offer a fully functional free trial, so you can experience first hand the benefits of having a digital publication.