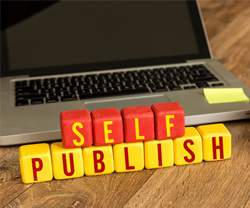 With the rise in popularity of platforms like Gumroad or Sellfy where content creators, designers and companies can sell their work and products without involving 3rd parties, the need of self-publishing programs like 3D Issue is increasing.
Print magazines and digital publications in general are usually created first in the form of a PDF. Many companies don't have the resources (graphic designers etc.) to create their own PDFs and choose to outsource this task to a digital publishing company and that's perfect. It's convenient and knowing that your digital publication will be created by an experienced publisher will probably give you peace of mind.
However, in some cases having your own in-house digital publishing software is the only option:
• Need a change? A few minutes and it's live – If you are running a dynamic business and need to make constant changes to your offers such as products that have gone out of stock on your digital catalog, new daily offers etc., having a digital publishing software in your company will allow you to make those changes immediately. No need to contact your publisher or wait for them to make the changes.
Reason: Publishers usually assign a team to a group of projects, so it's quite natural to end up waiting for at least a couple of days for the change of a picture or the addition of a link to your digital magazine to happen. If the nature of your business requires constant changes and updates, you should consider having your own publishing software.
Self-publishing platforms solution: Instead of waiting to make the change, just login to your account and make the changes on your own. Depending on your needs and the platform you're using, it usually doesn't take more than a couple of minutes to have the change live.
• Reduced costs – If you already have a graphic designer that creates the PDFs for your magazine, catalog, brochure etc. and you publish them quite regularly, having a self-publishing platform will allow you to save on monthly or per published publication fees .
Reason: Publishers use their own software and have a team dedicated to create digital versions of your publication. They provide a service and they have to charge you for it.
Self-publishing platforms solution: In most cases you pay a one time fee to buy the self-publishing platform and you can use it forever, no matter the number of magazines you want to publish.
• More control – Now we're talking. There are two areas you're probably interested in, design and hosting. Sometimes when you choose to outsource the creation of your digital magazine, you lose control over the design of the publication or/and the hosting .
Reason: We already talked how publishers have multiple clients, if you don't host your publication you may find yourself losing a great amount of traffic to your site. Not only that, but you won't have control over when the magazine is actually uploaded either.
Self-publishing platforms solution: When using a self-publishing software like 3D Issue you have the choice of self-hosting your own digital publication or hosting it on a cloud service.
To sum it up, although outsourcing the digital publishing of your publications is a valid choice, when you already have a team of graphic designers in your company, your business relies on constant changes and updates or you just don't have the resources to hire a digital publishing company, a self-publishing platform is probably the way to go.