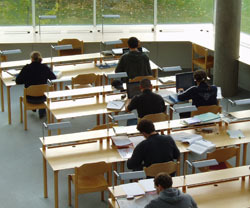 Schools have to work harder than ever before to attract new pupils. Brand awareness and consistency is essential in differentiating and standing out from the crowd. Schools and colleges are giving up on mass-market, broadcast advertising and instead using interactive digital technology to build lasting individual relationships with their prospective students. To be able to do so means reaching and communicating with that audience on their preferred devices.
Every aspect of a school, even those with seemingly little relevance to potential students and their parents, should be marshalled towards the definition of its identity. The amount and type of research carried out; the partnerships held with businesses; the geography of the international links that have been developed; and the diversity of the teaching staff are just a few of the building blocks that must be used to construct a distinctively good reputation. Nothing should be ignored in promoting an idea of the nature of an institution, and why applicants should want to be a part of it. The first schools and colleges across the finish line will be those that best promote the qualities of their courses and have a strong grip on the way in which they are more widely perceived.

In today's schools, children are encouraged to be independent learners, to share ideas and to work in small groups. They have grown up in a digital age and are already proficient in working with multiple devices and can often watch more than one screen at a time. It is essential therefore, for schools and colleges to continue to feed their curiosity and enable it through technology.
Digital publishing has been instrumental in helping schools to widen their marketing reach by enabling their marketing and communications materials on multiple platforms, allowing for them to be read online or off line at a time that suits better. It has allowed teachers to publish their course material and homework plans on the school website, enabling better engagement with both the students and their parents.  Why not try it for yourself and see the impact after a 14 day free trial with 3D Issue.
By Linda Daly