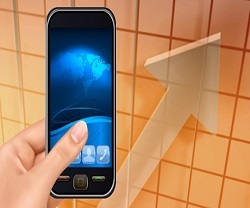 Which devices are growing in demand in the current market?
Our blog today deals with the latest mobile devices, PC and laptop sales report. According to Forbes.com 'The US mobile retails sales is predicted to reach $31B by 2017 and a significant portion of internet activity, including shopping will migrate to mobile devices'
The increasing popularity of mobile devices especially smartphones can be a door of new opportunities particularly for e-Businesses to reach a wider audience through an engaging edition suitable for this platform. Nevertheless, this article recommends retailers to take these key points into account:
• The total US mobile retail is still in a development stage and only a quarter of users have ever made purchases via their phones during 2012
• The checkout experience has been reported as one of the main problems ; consequently, consider adding an easy check out experience to facilitate the purchasing process and improve customers' experience
• Most shoppers who access a retailer's mobile presence get there by clicking on links from mobile search engines or from mobile emails.

On the hand, PC and laptop sales had an overall disappointing performance. Mashable.com asserts that 'Worldwide PC shipment dropped 13.9% in the first quarter of the year' – check out this article for more information.
Although, sales figures for PC and laptops might not be as positive as mobile devices; it is still early to predict what the future might bring as developers redouble efforts to improve the present product offerings. Get the latest trends and statistics in the digital publishing sector here.
If you have any queries, comments or ideas, please drop us an e-mail at customerservices@3dissue.com
Image thanks to the nice folks here