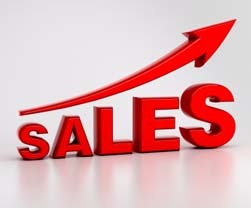 As digital publishing beings to gain traction and we shift more and more away from the traditional formats we will continue to see more and more stories and strategies evolve like the one highlighted by Shawn Robinson in his excellent blog post:
"Internet Marketing and you: Tips for creating a solid strategy for your business".
In this blog Shawn looks at some key ideas for using the web to sell. The theme we see mostly from his post is the old reliable – keep it simple.
The key aspects highlighted are to keep social network presence maintained and website content up to date, creating unique content whilst also providing ratings for your product (e.g. 4 out of 5 stars)
Internet marketing needs to be accurate and to the point – people do not have time to spend thinking about what you've got to propose – either they get it or they don't…
With good SEO your web traffic should be in the right place already by the time potential customers reach you if they aren't then you're not doing your job correctly in terms of SEO.

Once on your site visitors need to be guided and advised – not bombarded with information.
A key way to do this is through the use of digital publishing the familiar layout and navigation of 'page flipping' brings the reader right in close – when comfortable we learn best – and make the right decisions too.
The proof as they say is 'in the pudding' so why not test your own content in 3D Issue today? Either via the useful trial or contact the sales team sales@3dissue.com
Our customers often tell us that the turning point in thinking about going digital (be it all out or even just in part) can often occur where they see their own content in the new format – reading samples from other companies or clients is one thing but once yours is live – it just makes sense!
Image thanks to the nice folks here.