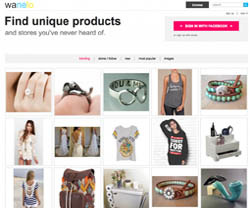 Product catalog's, especially the 1000 page versions with everything from clothing items to domestic items were once common sight found around many homes, this was especially true around the holiday season! You could always count on one being on a coffee table or nestled cosily in newspaper holder with pages earmarked with various members of the family's favourite products. Offering the height of convenience, the 'consumers bible' proved extremely popular for many years, you don't see them around as much anymore.
The internet has negated the need for this type of literature, apart from the advantage of payment in instalments, (at an inflated price); the printed catalog is mainly a facet of the past. The internet has provided us with the biggest resource we have ever known, the biggest library, the largest knowledge base and the most expansive shop front known to man.
The internet and its capabilities have sometimes been attributed to being a threat to brick and mortar outlets, after all how many times have you seen something in a store and seen an identical item for a cheaper price online? It's a fact of the world we live in. People can't be blamed for seeking the cheaper deal, especially in today's economic circumstances. It is also true that local businesses have to be supported in these trying times, shopping local supports the place you live and the community at large, imagine all the shops in your area were closed due to economic circumstances and you had to drive to the nearest town for supplies. It wouldn't be much fun, in fact it would be downright inconvenient, as will become clearer later in the blog, this doesn't always have to be the case.
Changing the retail magazine landscape
We are in the midst of a shift in approach from several major companies concerning retail magazines and product curation, in a recent blog I spoke of how Flipboard introduced the ability to create and curate your own retail magazines using real time products essentially creating a private catalogue tailored to your taste and needs. This follows on from Pinterest's introduction of 'product pins' earlier this year, these 'pins' include pricing information and other information about the product that users would then save using the service, making the whole process to actually buy the product much easier.
This movement heralds an adjustment in attitude towards shopping online and retail magazines in particular. The world has gone digital and more relevantly the world has gone mobile; these two factors are having a major say in the evolving nature of retail magazines. The recent alignment of strategies employed by both Pinterest and Flipboard allude to this.
Taking this theology one step further is Wanelo, Wanelo (an abbreviation of want, need love), is service that some may not have heard of yet but has been enjoying great success in the past year. The platform found itself soaring from 1 million users in November 2012 to over 10 million users today. This is a far cry from their original expenditure of $20 of the founders own money on Facebook advertisements. Of this inspiring number another impressive stat raises its head; over 70% of this figure are active monthly users, it's easy to see why the site is attracting so many brands, big and small, due to such notable traction.
The site, which prides itself on all items being purchasable through direct links to the items original site, has been creating quite a stir among consumers with a reported 1.5 million unique US visitors in September alone. Founder and CEO Deena Varshavskaya had this to say, "The main value that we offer to all of our users is that all the content is purchasable," Shoppers are often "frustrated on other platforms like Tumblr, Instagram or Pinterest, where they see things they like, but there's no way to find the source of the product. Wanelo solves that problem."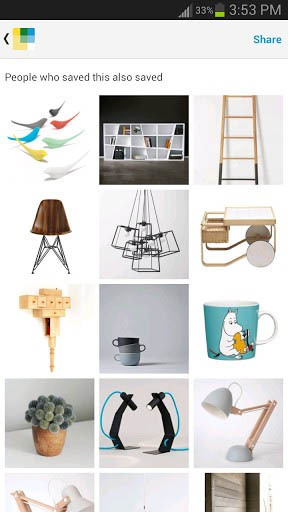 Priding itself on being a content driven site using minimalist design with no advertising, (the company have so far refused to divulge how they monetize the site but one suspects that a cut from any sales driven by the site has been negotiated with online retailers), Wanelo, which has products from over 200,000 stores ranging from major labels to smaller independent shops, is curated by its users, its users provide the inspiration behind the products that appear by posting and saving whatever they 'want, need or love'. Users are also endowed with the ability to create lists, follow other people and generally inspire one another with their collections and choices. At this point it is worth taking on board that products have been 'saved' by consumers
Retailers can get in on the act to, as well as having sales driven to their sites by Wanelo, they can also participate in the platform itself by 'claiming' their stores on the platform thus enabling them to customize their product pages and post product updates. Stores can also keep track of trending products among consumers ensuring they are up to date with the very latest in consumer opinion.
Powered by the mobile revolution
Wanelo CEO Varshavskaya, who originally resisted the calls for an app for the software, eventually relented due to consumer feedback, she explained during an interview with Mashable "Yes. I actually was really fighting [the app]. I think it's really hard for any business to be on multiple platforms, and especially a startup when your resources are so constrained. I was really against spreading ourselves too thin, but we were getting really consistent requests from our users — so I basically gave up and said "Fine. Let's just get something simple out."

Simple it may have been but the response it generated was far from it, today 80% of Wanelo's traffic is driven by mobile devices, these are consumers who are spending an average of 50 minutes per day on the site. Wanelo is the latest in a line of software companies who are benefitting from the fusing of the retail experience with content curation tools, the use of self-updating feeds and vitally, being mobile centric. With 40% of web traffic now coming from mobile devices, your content must also be responsive, it must be able to be automatically lay out to suit the resolution of the device that the audience choose to consume the content on. No more is the future mobile, the present is mobile.
The future of retailing and retail magazines could be about to witness a seismic shift in both habits and trends, with the gargantuan market that the internet presides over this could open up a whole new stream of revenue for stores and entrepreneurs alike. Not only this but due to the fact that these types of shopping experiences drive custom back to the original stores or vendors, big and small, then the original brick and mortar stores may not have to suffer for their online presence to flourish and prosper.
CEO Varshavskaya says: "If you think about what is happening today with retail, it's 100% fragmented. There are tens of thousands of stores, boutiques and brands that you have no human capacity to organize without a platform that does it for you. On Wanelo, I can stay on top of 1,400 brands, which is otherwise not possible. So, to empower the user, the space has to be unified. The second step is following specific brands or people to figure out what is most relevant to you."
Wanelo is a unique shopping experience that demonstrates the inherent potential of the intimate fusion of online capabilities and e-commerce resulting in innovative retail opportunities. For such a fledgling market the returns and figures involved are inspiring and encouraging. The market for content curation has taken another step in the evolvement of functions within the realm of online commerce and innovation.
As for me, if any of you want to know what to get me for Christmas, check my Wanelo list, you can get me something from there!