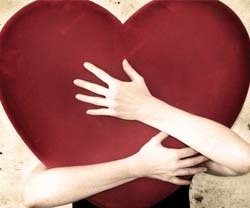 As you know, the true key to content is relevancy. Relevancy is the crucial component that can increase your readership, and in turn your revenue.
Relevancy
Relevancy can refer to many different aspects. For example, it is pivotal that your content is available on the right device for your consumers. Ideally your content should be universally available, but if that's not possible you should at least focus on those devices that your customer base uses the most be it iPad, mobile, kindle, etc.
This same principle applies to social media. At this point, I'm sure that your company already has a few social accounts. But are you active on those social channels that are relevant to your audience and your business? Do some research and find out which are the most popular ones among your target audience and which are the ones they are more active on. Once you have this information pay special attention to them to increase the likelihood of converting more readers into customers.
Another element that has a key impact on your readers that is predominantly governed by relevancy is advertisement. Ads that relate to something your audience is interested in, will not only come across as less intrusive, but will also be more effective. What does this mean? Your readers won't mind the ads and your advertisers will be willing to pay more to place their ads.
With the escalating use of devices and online usage, methods for consuming media content is shifting and users are now turning more to RSS feeds for their news updates. Why is this? Yes, you guessed right, Relevancy.
By subscribing to RSS feeds users receive regular, relevant updates on the subjects that they are most interested in. Instead of spending hours searching the web for appropriate, favorable content a RSS reader acts like a home delivery service, scanning the internet for updates and delivering them straight to the reader.
RSS feed services create a 'shopping list' of individual topic folders and feeds. Readers almost receive a personal magazine or newspaper based solely on their individual tastes and preferences.
People are used to filtering their own content via social media sites like Facebook and Twitter and this way of consuming and finding online content has almost certainly influenced the shift in the way content is being pushed out.
Software such as 3DIssue's Hubs, allow you to curate your content so you can have RSS feeds from your website and other sites relevant to your market, your social media posts, news, and more in just one convenient place.
Now that relevancy has been dealt with, let us move on to another crucial aspect of creating content your audience will genuinely love, originality.
Originality
Creating your own unique, original content can be risky sure, but if well planned and researched (use statistics you've gathered from your customers) it will have a high reward.
This doesn't mean however, that you can't choose a topic that is in the mouth of the public and give an alternate view or opinion on it. As long as the content is truly original and not just a "copy" or a reproduction of what other people are saying, you can rest assured your audience will appreciate it.
Consistency
Consistency is key to the creation and maintaining of an interested and genuine audience. You must, on regular basis create new content. Whether it is every day, once a week, etc. you want your audience to think "Oh today the new content is out!!". You want to make the days you release content to be a day for celebration for your readers.
Creativity, although challenging is another imperative aspect on the process of content creation. As we all know, preaching and simply praising our own products and/or services isn't interesting and doesn't increase your readership, quite the opposite really. If you create content just for the sake of it, your audience will be able to tell.
Titles
Last but not least, titles. Titles are an essential component of your content. They can make it or brake it. No matter how good your content is, if the articles are badly named they won't get the attention they deserve. Your titles should not only be descriptive of what they are talking about but they should also be phrased in a catchy way. They are what your audience will see first after all!
Now it's time to take these 5 keys to creating content and put them into practice!
For more information on Hubs visit our site or contact us at info@3dissue.com.
By 3D Issue