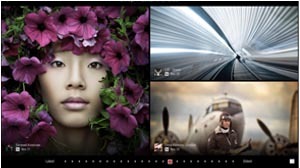 Join in the latest trend and release tablet editions of your publication with magazine software! In our blog section, we have discussed the growing tablet trend and its potential to reach a wide audience. Through our blog today, we will take a look at the example of a particular company joining in the tablet buzz and the company's strategy to integrate different platforms.
Three months ago, Flipboard magazine announced that is now available for large-format Android tablets (7 inches or larger including Samsung's Galaxy Tab series and Google's Nexus 10) according to a report from Mashable .com.
Why have they decided to go this road?
According to the head of international development at Flipboard, Eric Alexander 'The move was inspired by the accelerated adoption of Android tablets over the past few months'
What stages have the company taken before introducing its tablet version?
Flipboard has been strategically expanding to reach users in a variety of platforms.
–        Social Networks: 'Its magazine-style app displays feeds from major social networks such as Facebook and Twitter, as well as professional content producers like Vanity Fair and The New York Times'
–       Mobile devices and tablets: 'The company has also released an edition for Android Smartphones and smaller tablets like the Kindle Fire'
–       The addition of e–book and audio to its discovery catalog and the launch of several international editions

To conclude, this case indicates the relevance of providing your users with accessibility to your digital publication in the most popular platforms. Planning your move is vital as a successful integration must be carefully analysed to fulfil the company's objectives.
3D Issue magazine software allows you to create editions for your audience in different platforms including mobile devices and tablets.
Image thanks to the nice folks here
By 3D Issue