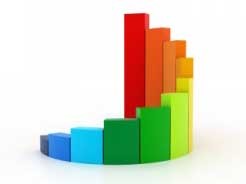 According to an article published by CNET, a study conducted by the Macquarie Group  , reveals that desktop web search declined in September for the first time since 2006. Their main findings:
• Searches declined 4% year over year.
• Growth rates in search have been slowing since February, when searches were up 14%.
• The increasing number of mobile searches appears to be the biggest reason for the decline.
What is the cause of this decline?
This article emphasizes a key factor for this decline is the rise of non-traditional search engines that allows users to get information without the need to go online for Google assistance. For instance, if they need to search for destination on a map site; they can use the turn-by-turn directions, if they are searching for a restaurant; there are apps that can be used to find a good place to eat. There are now many different sites, apps and online resources that offer search facilities whereas previously searchers would have visited a traditional search engine.

In summary, the new trends have created new habits and as a result new strategies need to be implemented to satisfy the needs of the target users. According to Macquarie Group  , companies like Google and Microsoft are investing heavily in mobile search applications since it is predicted that by the end of the year, almost a third of Internet search traffic will come from smartphones and tablets.
Interested to get more information on how to make your publications accessible in mobile devices?
3D Issue allows your readers to view your publication on mobile devices. Consider all the benefits to gain by the increasing popularity of mobile devices in the publishing industry. If you need more information or have any queries on this topic, please e-mail us at sales@3dissue.com
By 3D Issue