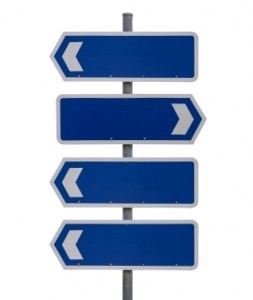 Here are 4 ideas of items to add to your 3D Issue contents side bar that can maximise the effect of your digital edition by giving your reader further options to keep engaging with you. In just 5 minutes you can add these links to your next digital publication, so get started today!
1. Feedback survey link
In order to maximise the effectiveness of your publications it's vital to get direct feedback from your readers. There are many survey tools such as surveymonkey and PollDaddy that you can use to create surveys online, collect responses and analyse results. Using the knowledge from these surveys you can tweak and enhance future publications.  Once you have a survey set up online include a link to the survey in the contents menu to start gathering feedback.
2. Social Media links
If a reader is interested in what you have to say, give them further ways to keep in touch with your news and views on a daily basis not just when the next digital edition is launched. In the contents menu of your 3D Issue add links to you Twitter and Facebook accounts to make these options clear and easy for your audience.

3. Call to action
Now readers are viewing your digital publication what do you want them to do? For example if the digital magazine has a report on a recent seminar or event, why not include a Call to Action link to register for the next seminar/event? A simple 'register' link can take the reader to a landing page on your site that allows them to complete their details and register. Other calls to actions could be to download a whitepaper or presentation, download trial, request a quote or attend a webinar.
4. Related content
If you have previous editions, ensure you select the 'enable archiving tool' in the 3D Issue software. By doing so will allow you to put in links to related material so readers have easy access to the content and don't have to go hunting around for it. For more information about how to link your previous editions take a look at this help article
By 3D Issue