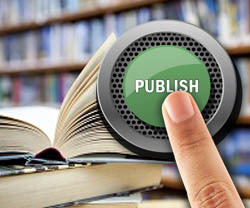 A large percentage of the content we now digest is carried out through online sources, smartphone and tablet usage has infiltrated our lives to such an extent that they are often the first port of call when we require information and data. Think of it, you need to find out something, whether that is information on a service or general content, where is the first place you turn?
This substantial change in approach to our sourcing of content has led to publishers having to change their approach to match the needs of the consumer. The publisher has to position themselves to be available through whatever channel the consumer chooses to use in their quest for content, and those channels are increasingly online.
The type of content the consumer is seeking has evolved in line with the evolution of the internet itself, the written word alone is no longer sufficient to quench the thirst of queries from consumers. Imagery and video as sources of content is already a highly popular method of content consumption and 2014 looks to further consolidate this trend, the advancements in the technology at our disposal combined with networks which are becoming faster all the time all indicate that video and imagery will have a huge impact in the year ahead.
Here are a couple of quick facts that support this theory
• Facebook reports that over 6 billion photos are uploaded per month, that's over 200,000 images per minute. (source)
• YouTube is commanding an audience of over one billion per month (source)
• Photo sharing platform Pinterest is the fastest growing platform for content sharing, closely followed by LinkedIn and Facebook. (Pinterest grew by 19.2%, LinkedIn sharing grew by 15.1% and Facebook saw content sharing rise by 14.7%) (source)
• Video sharing will command 55% of all web traffic by 2016 (source)
• Mobile video traffic will triple by 2016 (source)
Read more on content marketing trends for 2014.
This brief summary of statistics outlines quite clearly that content of all types but particularly online imagery and video are enjoying a meteoric rise in usage amongst consumers. Any company or business that is looking for a solution to publish their content online has to keep this in mind. Whatever solution they choose has to be able to support all content types, be available across all devices.

Choosing a digital publishing solution such as 3D Issue offers many advantages, some of which I have listed below;
• Increased consumer engagement – Initiate consumer engagement through interactive features within your digital publications.
• Enhanced features – Utilize features which will resonate long in the minds of the consumer.
• Delight the consumer with enchanting examples of your brand that will ensure they stay around longer.
• Google Analytics – Gain vital knowledge of which pages of your catalog are performing best, how long the consumer spends on particular articles and more through the integration of Google analytics.
• Fully customizable – create online publications replicating your brands identity
• SEO optimized – create multiple seo profiles within your online magazine to ensure search engine visibility
• Mobile, tablet and desktop friendly – reach the consumer no matter which device they are using
• Faster publishing and distribution – Digital publications reach and engage audiences in a short time. Around 58% of digital readers read their publication the same day it arrives.
• Unlimited space – 3D Issue's online publishing solutions offers unlimited space to publish your content. No more worrying about space for advertisements or cutting articles due to space
• Easy to convert content – simply upload your PDF's and convert your content into an enhanced online magazine complete with rich media
• Social integration – When readers find an item of interest they can use the share feature to distribute amongst friends and colleagues via social networks including Facebook and Twitter or via email.
• Offline viewing – Whether your readers are online at work or on their journey home from work on the train; your online magazine can be viewed at any time. Information when and how they want to consume it.
• Beautiful reading experience – Create a stunning experience for your readers by presenting a beautiful digital edition that looks and feels like a real magazine with the added benefits of interactive media
And much, much more…
Do these features tick the boxes for the publishing solution you have been looking for?
Then why not try out the free, fully functional trial of 3D issue today.
By Charlie Gallagher