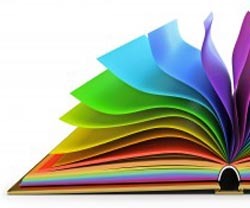 Publishing, like many other industries has undergone radical changes in conjunction with the dawn of the internet and the boundless opportunities that it bestows us with. Whereas publishing processes, in the print dominated arena, was once confined to pre-plated templates, laboriously fastened onto printing presses where long production runs of printed literature were the norm.
Nowadays publishing has gone digital, digital publications have bequeathed us with a raft of possibilities that previously would have been impossible to fathom never mind implement, now through the wonder that is online communication we can enhance our publications through the advancements in the publishing processes.
The opportunities inherent in modernizing your publication processes are bountiful, where once the written word and images would have been the extent of your publications appeal, now you can add interactivity, audio and video to make an altogether more affluent offering. This not only enriches your publications beyond anything that would have been possible just a short time ago, but it also encourages feedback and engagement from the consumer's themselves, another facet of e-publishing that separates it from its esteemed elder peer.
Self-publishing
Digital publishing has allowed the author, publisher or artist to self-publish, a feature that has given a voice to many that would have otherwise been lost in the noise and seldom heard. Would esteemed authors such as Amanda Hockings who, to date has sold over 1.5 million copies of her titles, the same rule can be applied to the author EL James of 'Fifty shades of Grey' fame, although technically the publication was published by The Writers Coffee Shop, an Australian eBook and print on demand establishment. This may be a bit of a 'grey' area (ok, I'll get my coat!), but the fact remains if it hadn't been for this form of self-publishing then EL James work may never have seen the light of day never mind enjoy the phenomenal success of selling over 70 million copies of her trilogy and being released in over 40 countries.
The advantages are obvious; self-publishing gives a voice to those who otherwise may never have been heard, the same adage can be applied right throughout the creative spectrum. Today's digital stratosphere offers hope to the struggling artists and writers of our time, for centuries previously, agents and publishers would have acted as the guardians of the printed word, they had the power to decide what would go mainstream and what wouldn't.

To some, this was the correct procedure, after all everyone would be able to write then wouldn't they? Couldn't have that could we? This argument may carry some wright but consumers are no fools, they know what they like and will talk with their wallet and general disengagement. If the theology of abiding by agents and publishers had been heeded by all and sundry we may have been denied the talents of many now successful writers, a great example of this was Paul Pilkington who after receiving a kindle e-reader as a present quickly realized the potential of self-publishing and as he already had two completed novels and embarked on the industrious and brave but ultimately rewarding method of offering his first novel free on all platforms available to him with the second one costing £1, the gamble worked and despite fierce completion his novel ' The One You Love' topped the Amazon free e-book chart in the US and within weeks it was also number one in the UK, not only this but his bold sales pitch paid off, his second novel not only proved popular enough to break the top 100 paid-for chart in the US and the top 15 in the UK he was able to double the price of his original asking price.
Taking advantage of the e-revolution
It is transparent that publishing and the processes involved has changed beyond recognition in just a few short years, the options of enriched media ensconced with the availability to the general population has opened up many doors that would have inevitably remained closed, the e-revolution is in full flow and all it takes to get involved is the drive and desire that many out there possess.
Try the 3D Issue trial today and get fulfill your publishing dream.