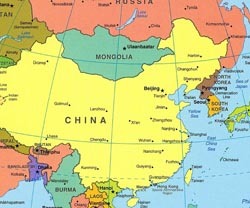 The rapid evolution of the Internet and digital technology in recent years has influenced our content digestion habits to such an extent that the gathering of information through connected devices is often the first port of call in our quest for information and data.
Nowhere is this more pertinent than within China's digital publishing industry, this industry has enjoyed considerable growth in recent years, in the China Digital Publishing Industry Report, 2013-2014, it was stated that between the years 2002-2012 the CAGR (Compounded Annual Growth Rate) yielded an impressive 61.6%. This is an industry that is clearly enjoying a new dawn filled with growth and prosperity. In the report it states that in 2013, bolstered by favorable policies, MPR and big data the total revenue of China digital publishing industry exceeded RMB260 billion and is expected to reach RMB350 billion in 2014.
In 2012, China's Internet journals, e-books (including original network publications) and digital newspaper (excluding mobile newspaper) generated the cumulative revenue of RMB5.773 billion, while mobile publishing created as high as RMB48.65 billion.
Mobile internet usage is projected to overtake desktop internet usage this year. It is transparent which direction this market is taking, businesses and companies simply have to be online and available through mobile channels. The traditional publishing industry in China has been adjusting its approach to concentrate on digital methods within publishing, an industry which grows globally by the day.

In 2008 the first digital publishing industry base was established in China, this base, the Shanghai Zhangjiang National Digital Publishing Base was quickly followed by similar bases in Chongqing, Hangzhou, Hubei and Hunan. By the end of 2013, these bases were extended to number 12 in six different regions. Digital publishing has become an ever more prevalent part of Chinas publishing strategy, the first batch of 70 digital publishing transformation demonstration institutions were introduced, these institutions will continue to be the focus of the industry in 2014.
The digital publishing industry is an industry which is widely expected to continue its rapid growth going forward, the internet and the devices we use to connect to it has changed all the rules, suddenly we have the biggest known content distributor known to man in our hands, quite literally, in the guise of smartphones and tablets.
Is it time you took your publications into the digital arena?
Try the free, fully functional trial of 3D Issue today