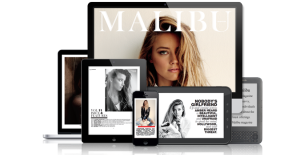 While it is the time for looking back at the year that has just elapsed, it is also a time for looking forward to the one that is starting to unfold in front of us. While we can't claim to have any mystical powers, (unfortunately!), or have access and the knowledge to use a crystal ball, we can however ascertain from the year just past what is likely to gain traction in the year ahead. Publishing has transcended through some major changes that were both unforeseen and some equally, predicted. 2014 will surely carry some of the same characteristics.
Here we have a quick look at what may occur in the publishing world in the next twelve months…
Audiobooks will continue to prosper
Audiobooks will continue to garner ever more traction in the coming year, their amazing popularity could see publishers possibly release back titles as an additional method to monetize resources they already have at their disposal. As alluded to by Thomas Umstattd Jr. below.
"Audiobooks will have another year of double digit growth. As the fastest growing book format (eBook growth leveled off in 2013) it will get more attention leading to even more growth."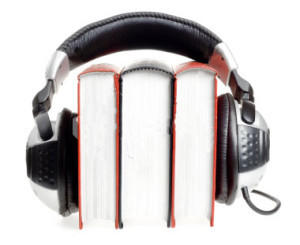 Video will become a major player in 2014
Publishers should endeavour to utilize any and all means available to them to attract and retain viewers, encouraging interaction and engagement along the way. The use of images and video are a sure fire way of doing this, think of it this way, if the world has gone mobile you have to be able to attract their attention right away, you most likely only have a few seconds to grab the consumers attention.
Dynamic content has transformed the world of online publishing, we are no longer tied to static pictures and text when it comes to the publications we view, we now have the added value that audio and video bring to our publications, they say that a picture can speak a thousand words, well by this theory surely video and audio interaction can only enhance our publications and in turn then enrich the quality of the end users experience.
Video is already a mammoth source of content and if predictions prove true it will be the major player in the content arena, according to BI intelligence report, online video audiences are expected to double by 2016, reaching 1.5 billion globally. That's right 1.5 billion, that's a whole lot of eyeballs…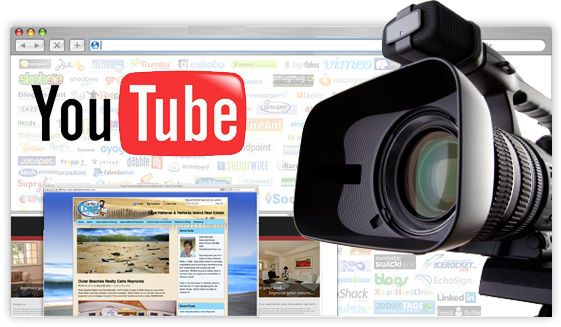 Interactive publications
The internet and the advancement of the tools we can use to produce content within it has given publishers the perfect platform to create interactive material that will engage consumers and encourage them to spend more time on your site sifting through your material.

Digital publishing is becoming an amalgamation of read only content, chat and interactive assessments. Publishers are actively seeking to give consumers a richer more varied experience through their publications, interactive content drives engagement, engagement drives sales. People assume that only major brands can produce interactive content, not true. (interactive maps and travel guides anyone?)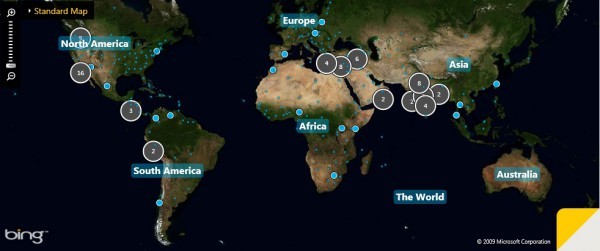 Printed literature will become boutique and hip
The rise of tablets, eBook readers and smartphones may have changed the face of publishing interminably but this doesn't mean that the printed word will vanish altogether, not at all. Printed literature will always have a place on our shelves (so to speak), for numerous reasons. Books are a physical entity, you can pass a book on, give them as a gift, I'm not so sure giving someone a link to an eBook would have the same desired effect. People will always have preferences, some may appreciate the physical properties a book offers over eBooks, some may prefer to have the bookshelves which they can mull over and leaf through, there is no right and no wrong, more a case of personal taste.
It could be argued that printed literature will itself evolve in the face of digital media; it's quite possible that it could become a more premium alternative to eBooks, retaining its status but more so as a specialised, niche market. Who knows, in future it could be the case that books in people's homes could be viewed as a cultural statement, a mantle to be viewed with awe in an age where the vast majority of literature is of the digital kind. Seem preposterous? Try telling the average man twenty years ago we would be reading books, making video calls, taking and posting photographs online, all on the one device, and you would have got an exasperated reaction.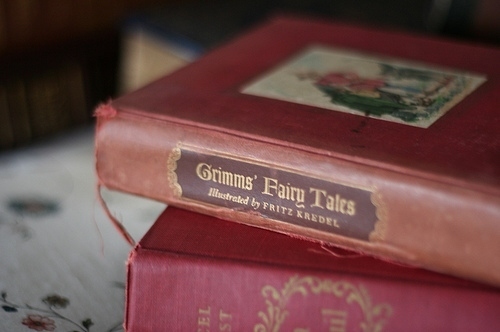 Google + will become even more prevalent
Although currently living in the shadows of Twitter and Facebook, Google + seems destined to prosper in 2014. 343 million active monthly users combined with the full backing of the search giant itself would suggest that the year ahead will yield big returns for the social platform.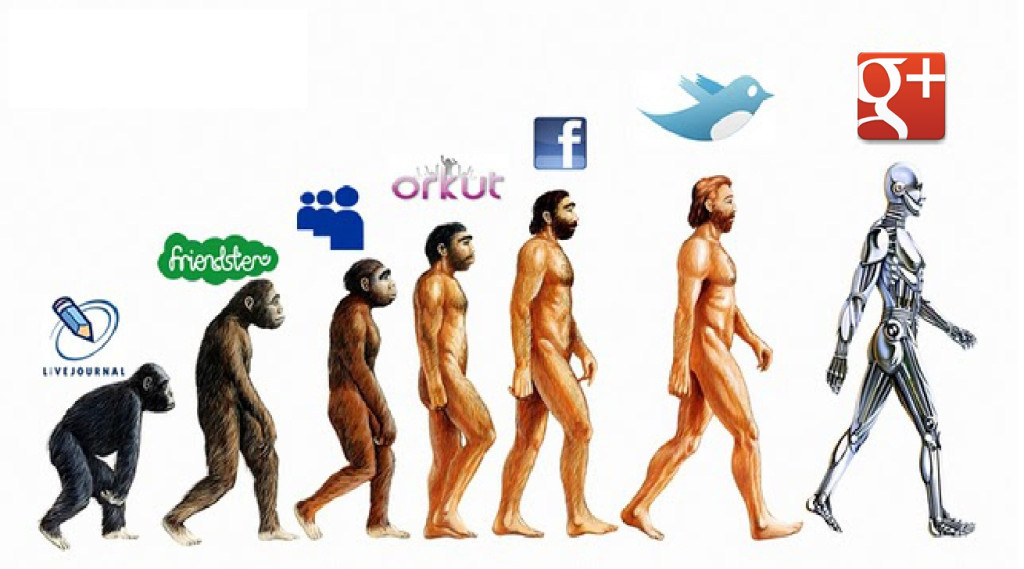 Self-publishing will increase
"Multiple market forces will conspire to cause a large number of traditionally published authors to turn their backs on big publishers. Publishers will try to hold the line on their 25% net eBook royalty structures, which means big authors will see their royalties suffer as prices drop and as the unit sales advantage of low prices decreases, and as the disadvantage of high prices increases. At the same time, readers will continue to transition from print to eBooks, making the print distribution to physical bookstores less important, and thus weakening the grip big publishers once had on bigger-name authors. Big authors, eager to maximize their net, will feel greater impetus to emigrate to indieville." – Smashword CEO Mark Coker

Native advertising/sponsored content will continue to expand
Native advertising has been steadily gaining traction in recent times and for very good reason. Every websites aim is to drive traffic and consumer engagement. Great content does exactly that, people will always be attracted by great content. Native advertising is basically content that is interlaced with endorsements for a particular product or service while simultaneously carrying content that the consumer will find relevant to their needs and interests.
This approach has proved more popular among advertisers due to its effectiveness with the consumer. Alternative to the traditional advert, sponsored or native content is a new wrapper for the one component that drives all consumer engagement and that component is high quality, relevant content. Publishers and marketers alike have to work very closely to establish a blue print for viable native content, publishers will have a better understanding of which type of content resonates with the consumer and the marketer will have a clear idea of the market they wish to target.
Publishers will start to sell directly to consumers
To survive against the behemoth otherwise known as Amazon, publishers are going to have to exhaust all avenues in order to survive, publishers may have to change their traditional approach and, hard as it may be, it could be essential just to see out the year.
Writers and publishers will focus on….well….writing!
One aspect that may have been lost amidst the upheaval within publishing in recent years is the craft involved in the art of writing itself, as alluded to by Thomas Umstattd Jr. in his article.
"I think in 2014 authors will re-focus on the foundational importance of writing a good book. Conversations will be more about mastering the craft and less about the logistics of publishing. People are becoming aware that while options are expanding because of self-publishing, and it may be easier than ever to get your work out to readers, the process of writing a good book is the same as it's ever been. It's challenging, it's gruelling, it's mentally and emotionally exhausting — and it can be incredibly satisfying. People will have a renewed awareness that ultimately, the great writing itself is the very best platform there is, and determine to put most of their efforts in that direction." – Rachelle Gardner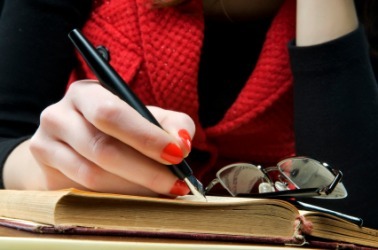 Subscription reading will rise exponentially
This method of hire purchase already exists for music and movies, surely subscription for books is the next logical step?
An Increasing number of companies and brands will turn to content hubs
There is no question we are in the midst of the digital age and the signs are that the sphere it inhabits is set to grow exponentially for the foreseeable future. Once you factor in location based marketing and the relentless march of smartphones and tablets then there seems little option other than a digital destiny. Increasingly we will see companies and brands enhance their existing digital strategies and launch new approaches based around content hubs. It is no longer ample for companies and brands to have merely an on online or social presence; they have to be thought leaders in their field, pioneers of creative thinking, always one step ahead of the pack.

A recent study carried out by Forbes/IPG Media has unearthed some interesting statistics concerning branded content. During a survey of 2,259 participants from Forbes.com, consumers were shown web pages containing branded content from three different sectors and, this is where it gets interesting, those looking at pages with branded content were more 41% more likely to express an intent to buy than those who saw a regular page with no branded content. In a similar vein those who saw branded content were 28% more likely to have a favorable view of the brand due to their connection with high quality, relevant content.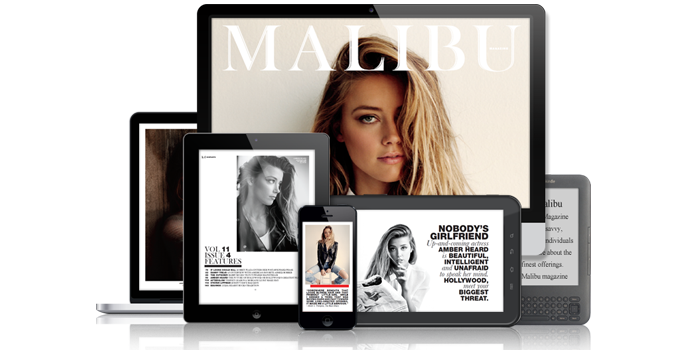 Content hubs in particular are currently enjoying notable traction as consumers favor the content centric approach, consumers want to be informed, engaged and entertained. All at the same time. Brands have to get creative and ever more cunning to create any sort of traction with consumers, only by doing so will they achieve their ultimate goal, to gain more custom and make more money which no matter what anyone tells you is what it's all about!
"Content Isn't King, It's the Kingdom."
― Lee Odden, Optimize: How to Attract and Engage More Customers by Integrating SEO, Social Media, and Content Marketing