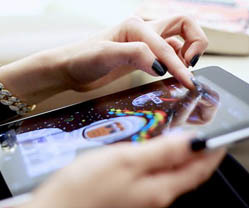 Launching an independent magazine, e-Book, or publication need no longer be an impossible dream. Upon the deployment of new publishing technology and editorial tools, individuals with magazine experience are launching their own publications.
Some hail from industries where they were exposed to digital publishing in their everyday jobs. Be it from working in the design, editorial, management sectors or other roles, these professionals have seen the potential first hand and realized it would be easy for them to start up their own publication.
One branding expert, having overseen the launches of the iPad edition of his company's magazines decided to get a bite of the apple for himself. The thought arose in him – "Why not launch my own project, my own independent magazine".
Basically by creating and having your publications content saved as a PDF, you can then easily print or digitize it for distribution. Never before has it been so accessible to be your own independent publishing company. If you produce your own content; then the time is nigh to bring it that step forward and join the growing array of amateur publishers that are producing some interesting innovative work of late.
You will have to learn how to:
• Put together your own publication.
• Seek guidance from leading industry experts.
• Get training; from attending seminars to You Tube tutorials.


Points you will need to research include:
• Making digital work alongside print.
• Entice the best most desirable writers, designers, illustrators, photographers and interviewees.
• Researching viable business models and workable ways of making money.
• Managing your audience, through distribution and subscriptions.
• Managing schedules, handling new issues, preparing online and print versions.
• Handling advertisers and clients.
• The design throughout the magazine brand.
Understanding the essentials of launching a new publication is vital. I hope this blog has inspired you to take your magazine from a hobby into a viable business. You can get started with a trial of 3D Issue Digital Publication Software for 14 days for free here.
By Audrey Henry