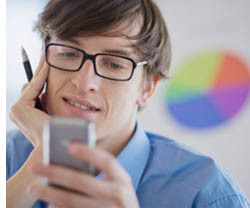 One 2 Many magazines are dated. It's time to start creating one 2 one magazines. Personal magazines are an essential component of your content marketing strategy. The traditional channel to market for print publishers has always been to develop a one 2 many publications that they feel encapsulates the tastes or needs of the majority of their audience.
Take a scenario of a college student who has just enrolled in a university.  I have selected this scenario as we have many university clients using 3D Issue to create digital editions of their prospectus and other marketing material. Many I have spoken to talk about the waste of content that occurs because the prospectus is too broad and the readers find it hard (or are not willing to dedicate the time required) to find the information that they need. A university has traditionally hundreds if not thousands of courses and in order to ensure that the prospectus appeals to everyone they must list all courses.  So if a potential first year engineering student receives a prospectus, there is only a handful of courses in that publication that are of interest.  It is up to them to now locate the content that is relevant.
In search & web development, there is 2 rules for audience retention:
1.     You have seven seconds to get your visitors attention or to address their need or you have lost them
2.     For every second that your site takes to load you will lose 50% of your audience.
I believe that these rules should be applied to all areas of content marketing.   Responsive publishing is a new phenomenon that allows publishers for the first time to have the ability to create publications that not only automatically adjust to suit the resolution of their device but also to personalize that content around the individual tastes of that reader.  Imagine that potential engineer student, we can now tailor the magazine around his / her needs. We can compact the publication to a fraction of its original size and achieve a higher click through efficiency from the content. As we know it matches their specific needs.
If you are creating  content for your blog and this content is not news related (meaning that it doesn't date) then you are sitting on an arsenal of knowledge that is still relevant to your audience.  As it isn't on the front page of your blog, the visibility of the article will diminish. By opening up your blog or CMS to tools like 3D Issue Hubs you can enable archived content to be pushed to the readers whose profiles show that they are interested and searching for this content.