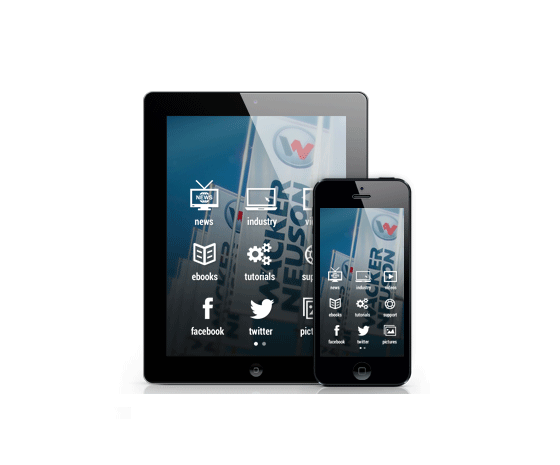 There are thousands of apps available on the Apple app store and Google play; these apps are broken down into subcategories such as weather, music, travel, news, entertainment, games and sports etc. Each individual app provides you with streams of specific information; however now-a-days people are looking for something different, something that will provide them with multiple publications in one app.
Instead of downloading multiple different apps people want to be given the opportunity to download one single app that provides them with all the information they need and with no hassle. For example: An app that was previously created solely for women's fashion may not have interested a large number of people, however being able to combine publications in one app would allow them to also view other options such as men and children fashion, house ware and provide them with other useful information on the company such as shipping policies and opening times etc. This also goes for the likes of magazines, and novels. Instead of downloading multiple apps for each novel or magazine issue you could create an app that auto-updates and provides your customers or end user with fresh content and new publications in one app.
Now-a-days companies are expanding rapidly and customers expect their content to be available all under one app. Providing your customers with one single app that contains all your publications is highly beneficial; it attracts and holds their attention, as they have no need to wonder off your app to look for relevant information.
In today's blog we will look at how to package thousands of publications in one app. If you are considering this idea then check out 3D Issue apps. 3D Issue App is an online platform that allows you to create your very own app; with this solution you require no coding skills at all. There are endless possibilities included, such as the ability to add in a social media section, through this you can add in content and posts from your Facebook page, include and highlight tweets and extract articles from your blog. Another advantage to choosing this solution is the hyper speed delivery involved, when using 3D Issue app your end user will be provided with a fast and secure service as 3D Issue tracks and absorbs your content into the ultrafast and secure cloud.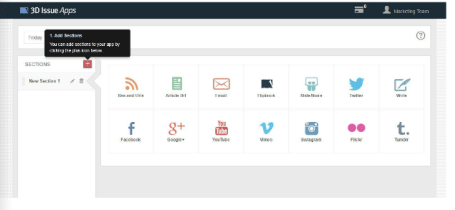 This solution provides you with an easy way to include information from multiple sources, it saves you time on manually inserting and uploading the information yourself, with the click of a button you can insert photos from Flickr or Instagram, videos from YouTube and even include documents or presentations from SlideShare. The cross-platform aspect of this solution means your app is available on any iOS and Android platform your audience chooses to view it on.
With the auto-updating feature you will no longer have to constantly keep it updated manually as our app engine checks your sources for you and instantly adds it to your app, making sure your end user always has fresh content. For further information on 3D Issue apps or to get started today on your very own app then click here.
If you have any queries or issues please contact our support team who will be more than happy to help you.