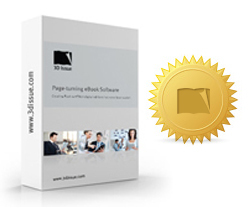 When purchasing 3D Issue software, publishers can avail of Gold Cover.
What is 3D Issue Gold Cover?
Gold Cover is an optional 3D Issue Product which customers can add to their licence. Gold Cover entitles the publisher to all upgrades for 12 months. All new releases and new features added to 3D Issue are free of charge during the cover period. Note in order to be eligible for Gold cover customers must be using the latest version of 3D Issue
As there are between 3-4 new versions released per year, Gold Cover allows customers to keep producing the very best digital publications without upgrade fees for each release.
The holder can also avail of the user login feature that was released with version 6.1 with the Gold cover (just to note this is only available in the Pro or Enterprise software)

What the holder will receive with their Gold Cover?
•  All upgrades of the software on a rolling year basis, for instance if a publisher purchased the Gold on the 15th of August 2013 then they have Gold protection until the 14th of August 2014
•  User Login feature- This is available with both the Pro and Enterprise software. This allows the publisher to create groups of users who can access a publication. When enabled the publisher can also specify at what moment a reader is required to login.
The advantages of Purchasing Gold cover are:
•  The publisher will get all upgrades over a rolling 12 month period for the price of USD$400 for Pro and USD$700 for Enterprise. As each upgrade for Pro is USD$599 and Enterprise is USD$1299, there is immediate saving for the publisher.
•  The publisher will have the peace of mind that their software is up to date and has all the new technology available.
By Derek Kelly