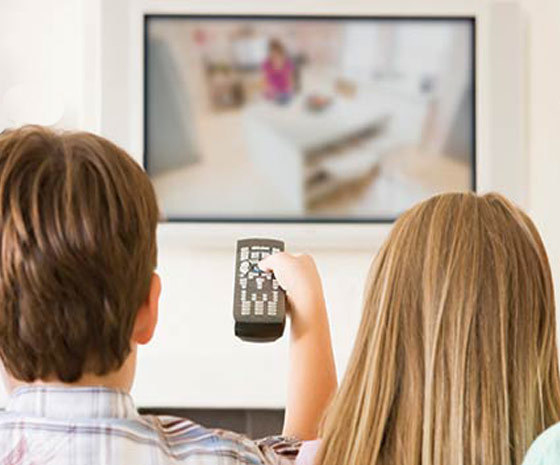 Making an app just isn't going to do it for you, it's all about the process. And by process I mean the launching of the app and the promoting of the app.
Businesses primarily think to market on the web but we all underestimate the power of advertising on the television. But the business game is always changing which is why as marketers, we have to stay at the top of our game.
I've recently written a blog titled: "Promote your app and increase app downloads for free" which goes into detail about promoting your app in the online marketing world and what to do to help increase your downloads on the app store, if that's what you're looking for click here, but there are other ways to approach this.
With only a little time spent watching TV, I was able to notice and point out developers are bringing the advertisement of their apps to the tv; examples are Candy Crush and Clash of the Clans. Although the web is the fastest means of communication, TV still offers the largest reach of any mass-market media, which sometimes we forget.
See the "Clash of the Clan" App TV commercial below, starting Liam Neeson:

See the "Candy Crush Soda" App TV commercial below, with some remarkable special effects:

The apps I've mentioned above are ahead of their time and this is working in their favor.
The topic I will focus on today is going to be about promoting your app on television. As it may be a niche way to promote your app, many of you may not have even considered it, so hopefully the information in this blog will help you decide if it is the right media choice for you.
Does promoting your app on TV actually work?
As it may come to shock some of us even though we have all this new technology, which is constantly being renewed where we can watch all of our TV shows, TV is still a part of our life.
If you think about it advertising on a mobile device can only be a few seconds long, whereas on a TV it usually lasts longer. Now you simply wouldn't be able to tell your app's story within 10 seconds before the viewer is able to skip the ad on their mobile, on the television, you can have that extra time to explain what your app is about and on live television the audience isn't that likely to skip on.
Another perk of advertising through television is the idea of reaching a whole new audience. For apps such as the "Clash of the Clans" you could be targeting younger children, you could place ads on well-known children channels such as the Disney Channel. This is great because you may be finding on the web you keep running into the same audiences even though you are hoping to expand, while all ages watch the TV with different likes and dislikes, so you'll easily find an audience that suits your app and end up with a perfect resolution to your problem.
But before you make the decision of making a TV advert, consider your budget as it can be expensive make sure your business is ready to take on that responsibility, it may seem like a big expensive step, but it can prove very rewarding.
Try to measure budget with the expected increase in app downloads and new prospects made through the use of the TV ad. Balancing the investment you make for advertising with intended results will work best.
The first step of this process is having an app that is worthy of promoting. If you haven't created an app yet, or were thinking of it and didn't know who hire to develop your app, 3D Issue has a team of professionals ready to help. Or you can build your own app; the portal in which you create your app is reliable and easy to use, you can test it out for yourself with our free 14-day trial.
If you have any questions about our apps feel free to email us at info@3dissue.com.
By Georgia Keys