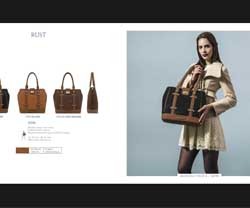 65% of your audience are visual learners.
Businesses are always finding new ways to stand out and reach more customers. A video will provide your audience with a quick overview of your chosen product.
Visual Marketing is an effective way of boosting the interaction between your business and your clients. According to Adélie Studios, 64% of consumers are more likely to buy a product after watching a video about it.
You may already know the power of video marketing, but are you using it? Don't let your budget get on the way.
Now it's easier than ever to produce your own video with no expense by simply using your own smartphone camera.
Maybe you have already produced a video for your company but you have no idea where to put it so that it can reach a large audience. After all the work and time that was put into its creation, it is important that your video is found by your targeted users. It would be a shame for it to disappear on the internet.
Today I am going to talk to you about why adding videos to your product catalogs is a good idea.
Take a look at one of our previous blogs on How to create an E- Catalog with Video if you're interested in creating your own.
What is a Product Catalog?
A product catalog presents a list of products you want to advertise. They tell customers about your merchandise with a description of each product.
Creating a digital catalog gives your business the opportunity to reach a wider audience internationally and spreads the name of your brand more effectively. So many businesses are catching onto the digital catalog trend, that it can be hard to stand out among your competitors.
Using video will add creativity to your catalog and will help consumers identify your company. In fact a research from Quicksprout proved that over 80% of users remember videos they watch online.
By including video in your online catalog you generate benefits:
For the consumer
It prevents the consumer from being overwhelmed with content while still providing them with information they need through visuals.
Your audience has a short attention span. They will not be able to get through paragraphs of content without starting to lose their focus.
A video will offer your audience a sense of relief and give them a break from scrolling. Consumers get so much enjoyment out of videos, and it gives businesses a huge opportunity to advertise and market.
Your customers will admire the creativity and effort put into your catalog when they see a video and will appreciate the work you have put into it for them. This will create a favorable image of your company.
For your Business
By using videos in your product catalog you are able to show-cast your products and their best features within a few minutes.
Besides, a digital catalog will increase the time a user stays on your page and the information the user will obtain.
Think about it yourself, what do you usually remember better, what you've seen in a video or what you've read in an ad? What makes the product more appealing? It is easier to retain information from a video than from reading it and a product video also adds to the layout of your catalog.
With the 3D Issue software you can include video in your catalogs. It also provides embeded videos, HTML5 animations and audio so your business doesn't miss out on any opportunity to be creative. Sign up for a free trial.
You can also display your videos and other multimedia clips within the content of a Hub and our app platform.
I hope this blog helped you. If you have any questions about today's blog or about any of our products let us know here at info@3dissue.com.
By Georgia Keys