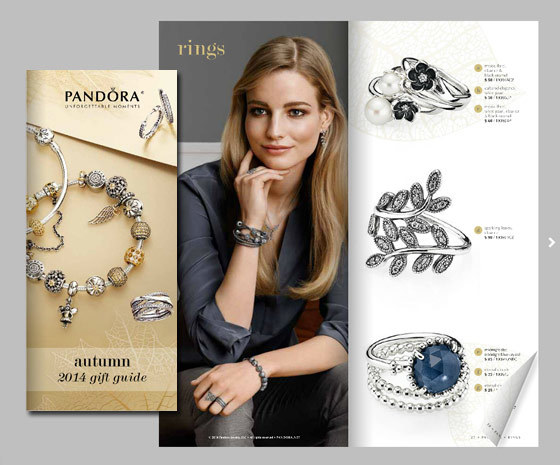 The web has transformed the way we view, receive and send marketing content so it comes as no surprise that the product catalog is continually adapting to the online world.
With Autumn in full swing, we look forward to the shopping activities that accompany the impending festive season. For many businesses, it's the time of the year that they make the most sales and they rely on this busy time to even out the quieter spells other less busy months may endure. Earlier and earlier shopping lists are being made and the multitudes are going online to research the best deals for their loved one's gifts. As a retailer, you must have an online product catalog in this day and age to stay competitive in the digital marketplace.
The internet has changed the whole kit and caboodle in terms of content delivery, the discovery of content is now instantaneous, information is but a click away and now catalog's are benefiting from the technological advances offered by the widespread reach of online product marketing.
Click on the image below to launch the product catalog for Pandora Jewelry.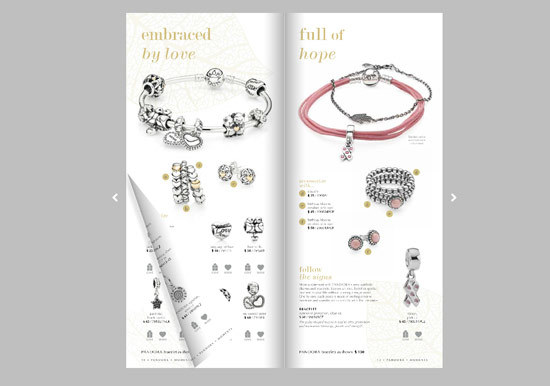 Only recently we have watched how custom product catalogs have made their way onto our PC's, smartphones and tablets. Attracting so many brands, big and small, due to their notable pulling power.
Consumers now have the option of browsing through a whole category of shopping magazines – much the same as the traditional product catalog, except for the digital era. See this link to Ford Car Product catalogs for an example of this.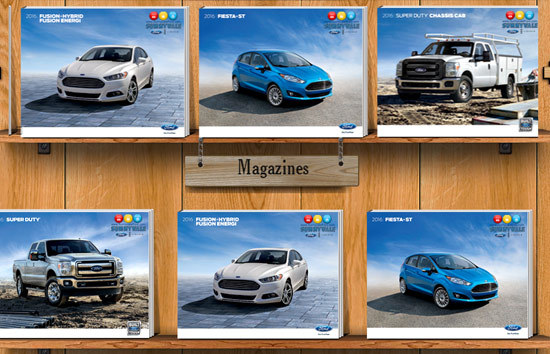 3D Issue has embraced this method of product promotion, the digital publishing platform now enables the user to create their own catalogs from PDFs. The ability to add interactivity is an engaging tactic that most retailers employ in each catalog edition as the usefulness of adding an audio description, video demo or web link to purchase a product adds value to the catalog as a sales generating material.
We have lots of innovative ideas that help generate leads, sales and interest in your products through the creation of online catalogs. There are a lot of features you can utilize that will further help sell your product online. Brand strength is also a matter we pay particular attention to and a catalog created with 3D Issue can have your branding, advertising and corporate identity included to its maximum potential.
We host free webinars! Watch our team create a product catalog from scratch & post it online. Watch a webinar here!
People are increasingly shopping on their PCs, Macs, laptops and tablets and with the mobile market now gaining huge traction for online sales a catalog that can be accessed and bought from on all of these devices, apps and computers is a must. The good news is that it is also very simple and worthwhile to create.
Why wait any longer? Learn how to create catalogs, brochures, newsletters, magazines for the web today! Email info@3dissue.com for more information.
By Audrey Henry