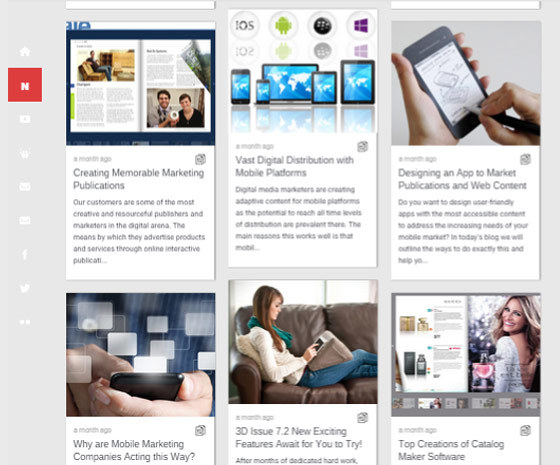 If you are an organization, business owner or distributor then you may create press releases to let the general public know about your new products, improved features, industry news and so on. With ever evolving technology enhancements, ways to produce marketing content has really stepped up.
Nowadays inboxes can be totally overwhelmed with emails. Your email or message needs to have something different to stand out from the crowd. Thus the need to create a dynamic press releases has never been greater.
With the right software your press release can now be coupled with other content to show the best of your attributes to your target markets. The beauty of this approach is that your prospects can see other articles relating to your product which often helps paint a picture of the benefits of your brand as a whole. Your videos, social shares, slide shares, Instagram pics and so on can all become visually represented and clickable in the mix.
Showcase so journalists can see all your content
Using a content marketing tool like 3D Issue Hubs means you can have impressive content in minutes. See an introduction video to Hubs below:

Invite industry experts, your developers or customers to join in!
If you would like to invite guest writers to submit reviews you can. With 3D Issue Hubs you can enable certain email addresses to submit. See the image below; you can do this in section 1 under email. See the video tutorial on how to add an email source.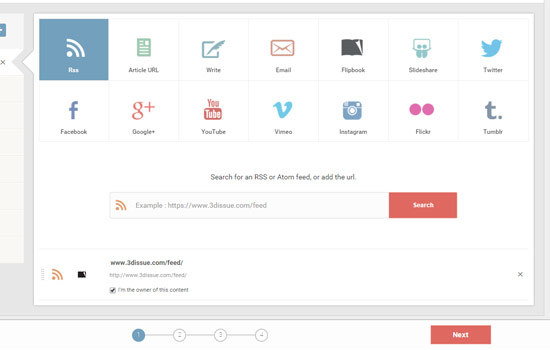 Snippets of your images and text displayed in a visually pleasing layout
Showcase your content like the image below by adding your online content in section 1.
In section 2 choose the newswall option for perfect presentation each time.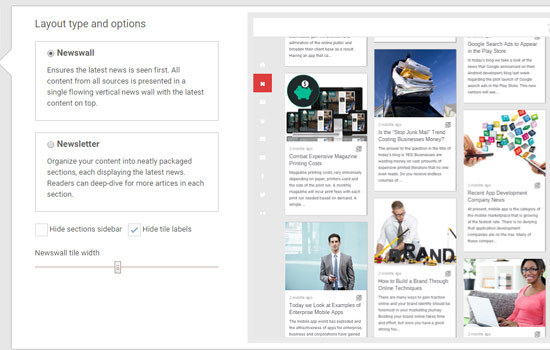 The user will see a beautiful, ordered, responsive display of your content on any device or computer, they choose to open your press release on.
For more information on how to create your press release using 3D Issue Hubs email info@3dissue.com and our team will inform you.
By Audrey Henry