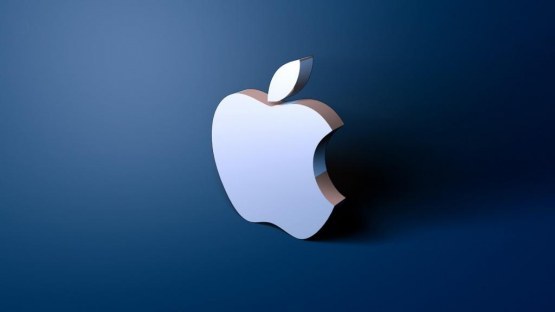 Apple Mac's have long been synonymous with desktop publishing, graphic design and magazine layout. From brochures to magazines, mail shots to company livery, Mac's have been the tool of choice for designers globally since their inception over 30 years ago. I'd wager that even now, over three decades later, despite the advancements in the competition, (which has to be said has been substantial and some would argue that certain PC's have in fact surpassed the Mac in their ability to carry out these tasks), Apple Macs will still be found in design studios and production departments in newspapers and magazines houses around the world, such is their lasting legacy and influence.
With these facts fresh in our minds, today I am going to concentrate on some points you should follow when choosing magazine software to use on your Mac (we will cover the PC/Mac debate another day!)
1. Analytics Tracking
The ability to measure the performance of your digital magazine is the first essential feature you'll need your software to accommodate. Here is some more information with reference to Google Analytics integration with 3D Issue.
2. The ability to evolve in tandem with technology
More and more often we are faced with compatibility issues due to an update in one software platform that requires the latest version of another software platform in order to work! Research how often the platform you are considering purchasing is updated on average per year to get an idea of how quickly it evolves with the latest trends in publishing.


3. Interactive features and Rich Media
It's a digital platform so why not take advantage of the fact? Your publication should ensure that end readers have a unique reading experience, flipping through the pages like a real book, the only difference being that since this is a digital publication you should be able to utilize the obvious advantages of video and audio. This should include the ability to watch embedded videos and flash, listen to related audio clips and having the ability to click through to further information on the internet.
Unfortunately, many magazines are still published in PDF with zero interactivity. If you create magazines for a niche or mainstream publication, or to a potential customer base as a content marketing channel, the advantages that come with adding interactivity to content are many. Here are some tips on the kinds of rich media you could add to your magazine and also a great example of such from Perth Bride magazine.
4. Customization Options
The ability to easily customize your magazine is paramount to the time involved in publishing it. Therefore, it can be a worthwhile investment to ensure the platform you choose allows you to customize items such as your magazines skin, background, table of contents etc. This blog post detailing magazine design ideas is sure to inspire!

Take a look at one of the inspirational designs created by Malibu Magazine.
5. Mobile Compatibility
More than half of all time spent on the Internet is now through a mobile device according to this recent report by Mobile Marketer.  By not providing mobile accessibility to your magazine, you could be losing over half of your potential audience. Mobile accessibility can be provided by creating magazine in HTML5, meaning that viewers on mobile devices can access your magazine via their device's web browser, or you could provide magazine accessibility via mobile app. this could be regarded as an additional revenue stream on an existing brand, an additional way to access the same publication alongside print, or on-line accessibility. These blog posts explain how to create magazines for iPad, iPhone and Android and how to create native apps and HTML5 web apps for your magazines. Ensuring your software platform allows for this functionality as a built-in feature will help your reach your target audiences.
Have a look at the fantastic sample created by the NFL for this year's Super Bowl.
6. Publish Quickly and Easily
In order to satisfy the consumers thirst for content you will have to update your content regularly, the publishing platform you choose to distribute your content should make this process as effortless as possible. The platform should be intuitive and user friendly enabling you to create your digital editions in minutes. This is a task you will be performing on a regular basis, the last thing you want is for the process to be time consuming or difficult in any way.

7. SEO friendly
Search engine discoverability is paramount. You can have the most beautifully crafted magazine in the world but if people can't find you it will go to waste. Your software should include the abilities to create multiple seo profiles where you can customize the page title, description and keywords. You can then add the html pages to your sitemap to ensure search engine visibility.
8. Support
A personalized consulting and technical support team to assist in any queries or issues you may face in using your magazine layout software can be a real time saver and is also a worthwhile tick to your check list.

Have a look at the video below for some inspirational ideas as to what you can achieve through using 3D Issue software in the publishing of your online magazines.
The above list of features are must-haves when choosing your magazine publishing software for Mac and fortunately, all these features and many more are available through the 3D Issue software, why not try out the free, fully functional trial of 3D Issue today and see for yourself what can be achieved with a little imagination and the right software at hand.