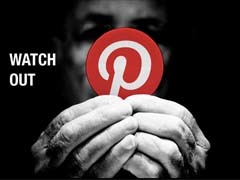 Before we start discussing on what Pinterest can do your digital publications, let us define what it means.  The Pinterest webpage describes itself as a virtual pin board that lets you organize and share all the beautiful things you find on the web.
Inc.com reports that Pinterest had an estimated 3.3 million unique visitors in the month of October. Although there is no mechanism for your prospective customers to buy your products directly from the site, Pinterest has great marketing potential. As recently reported PRWEB Digital Marketer, the leaders in innovative online marketing, branding, and business-building Josh Loposer  and Kate Buck Jr, have recently published their newest digital e-book, on this most recent of networks. Which is worth the $3.68 price tag.
The question is ….How can you use Pinterest not only to share your ideas but also brand yourself?
Yahoo! News notes that Pinterest is finding its way onto other Amazon community lists as well as proving its worth as a useful tool in business expansion and online reach. Pinterest is also gaining more recognition in social media as can be seen in Facebook page lists. For example 'How to share your ideas, brand yourself, and still have fun playing around with Pinterest' by Amazon Kindle points out that it is relevant to consider the kinds of photos to publish on the page in order to work your way to the top of Pinterest, pulling 10,000+clicks!  It also proves how adding a Pinterest button in the right spot can enhance an account's click by three times the normal amount.

Inc.com suggests nine ways to optimize your Pinterest account
– Invest  in  time: build relationships with those who are known for quality pins'
– Keep it simple: it is better to mimic Pinterest's uncluttered aesthetic to create boards that are clean and elegant looking
– Connect your physical presence with your online presence
– Make sure your business is a match
– Use other social nets to feed Pinterest: Use Facebook ,Twitter etc. to point people to Pinterest
– Launch a daily pin theme: create a daily pin to promote your brand
– Promote more than products: include tips & suggestions
– Follow the big hitters to raise awareness about your company: when you follow popular figures, and they follow you back, other Twitter users get the message and follow the leader
– Selective curating – you can find unique products beyond your own offering and pin them
Reflecting on Pinterest's achievements, it is possible to conclude that Pinterest can be a very effective tool to increase the traffic to websites if users learn how to optimize their Pinterest account.
To see an example of these suggestions implemented, check out 3D Issue on Pinterest
Reference:
Pinterest E-Book for Amazon Kindle from Digital … – Yahoo! News
news.yahoo.com/pinterest–e–book-amazon-kindle-dig… – Estados Unidos
9 Tips: Boost Your Business With Pinterest | Inc.com
www.inc.com › … › Online Marketing › Social MediaCached
Not helpful? You can block www.inc.com results when you're signed in to search.www.inc.com
You +1'd this publicly. Undo
9 Tips: Boost Your Business With Pinterest. It may not be as popular as Facebook
Pinterest / What is Pinterest?
pinterest.com/about/