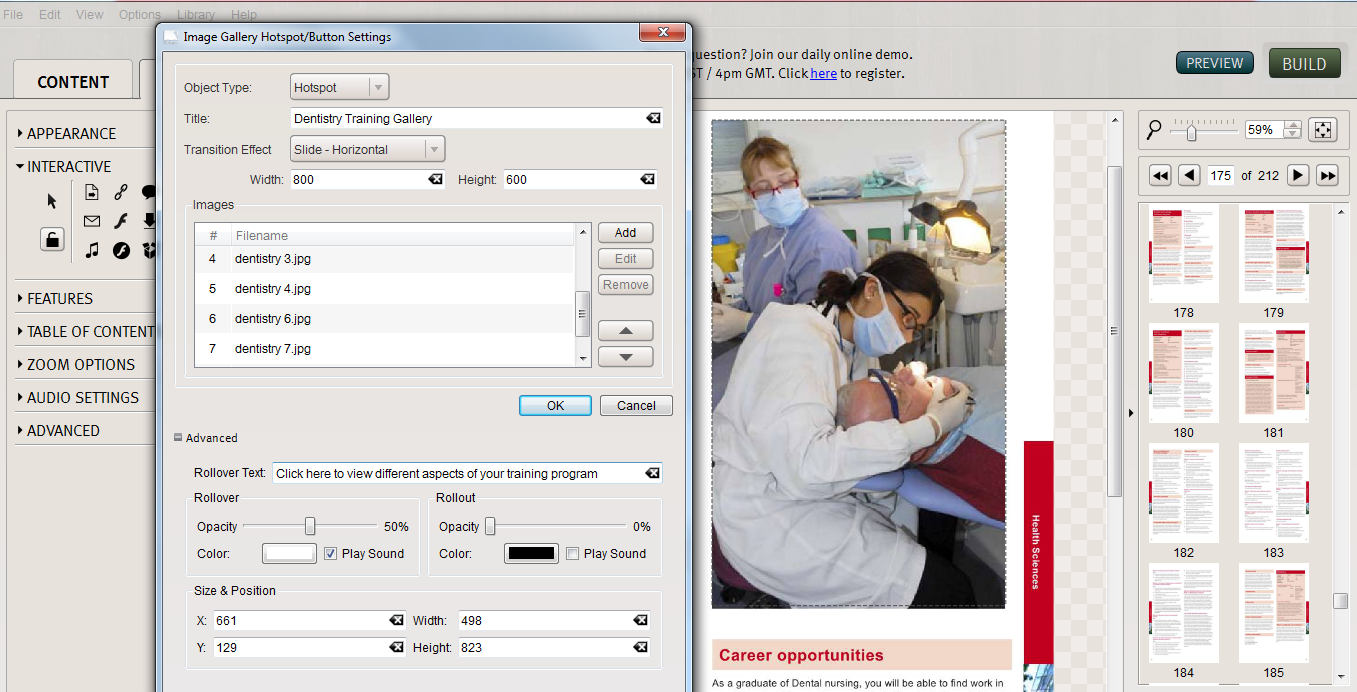 In a world where more and more university revenue comes from international or remote students, the digital prospectus is a vital tool in winning over those clients and showing your university's true value.
We all know that a picture paints a thousand words. Photos can capture those magical moments across all aspects of university life, showing raw emotions, whether joy and pride or disappointment and heartbreak. They all contribute towards making it real.
With 3D Issue software, it is quick and easy to insert a photo gallery into your digital prospectus, capturing those moments to sway your audience. This can further engage your audience within your publication, giving them more visual prompts without having to leave your publication.
1. Download and install 3D Issue software. It is available free to trial for 14 days with access to full functionality, allowing you to create publications of unlimited size.
2. Open your digital prospectus in pdf format within the 3D Issue Software and move to the Design Tab.
3. Select the Image Gallery Button, under the Interactive area. The cursor changes to allow you to select the area on screen where you would like your images displayed to the reader.
4. When complete, the Image Gallery dialogue box pops up on screen to allow you define how you want the photos presented to your reading audience.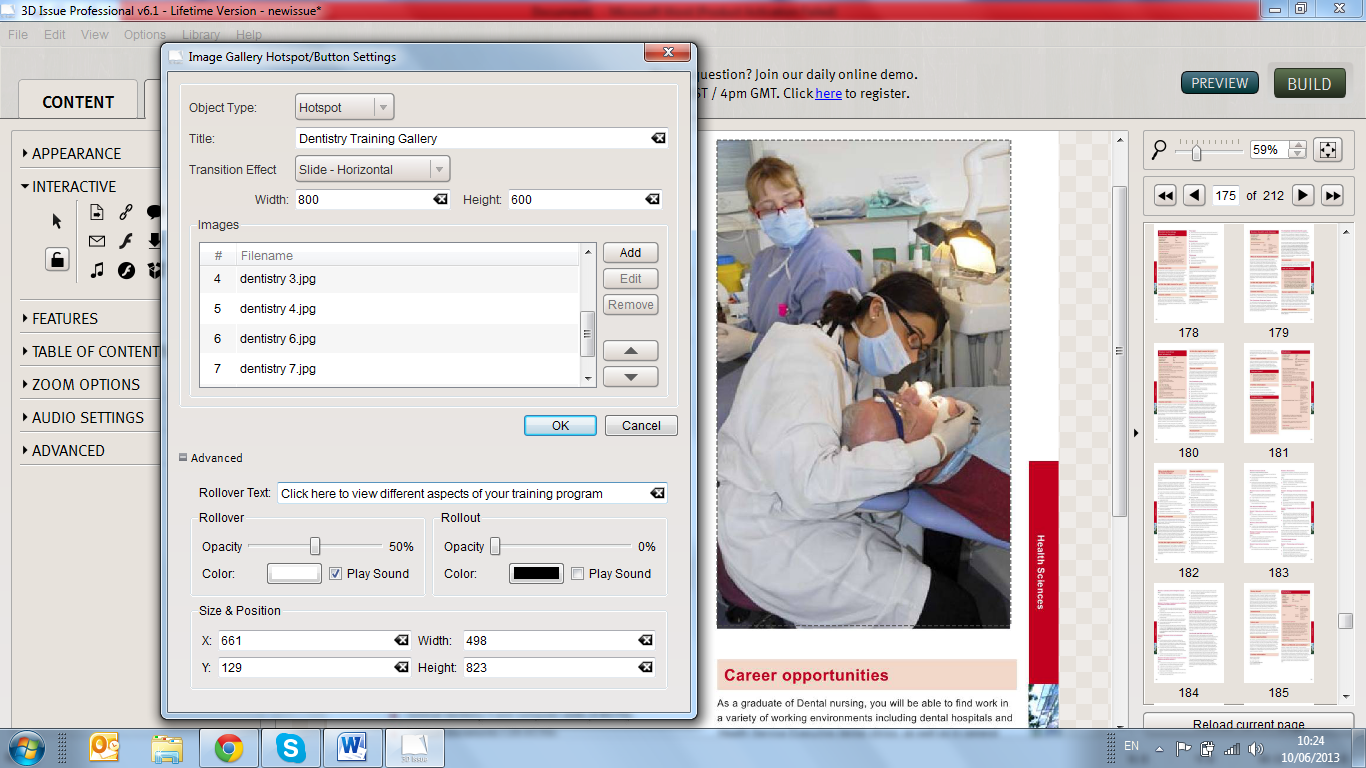 5. First option is to select whether you want the photo gallery to be presented as a button or as a hot spot area to the reader. The default image for the button is that of a camera.
6. Next, give this gallery a name, which will be presented to the reader at the top of their viewing pane. When complete, select your preferred slide transition format for your audience from the options presented in the image shown.
7. You are given default height and width dimensions for your photos when they appear on screen, which can be overwritten if necessary.
8. Add your images to the gallery next, each image must be added individually, but the process is quick and easy.
9. Under the Advanced Button, there are options to insert a roll over text prompt, enable an activation sound and change the opacity of the hotspot area, if that was your preference.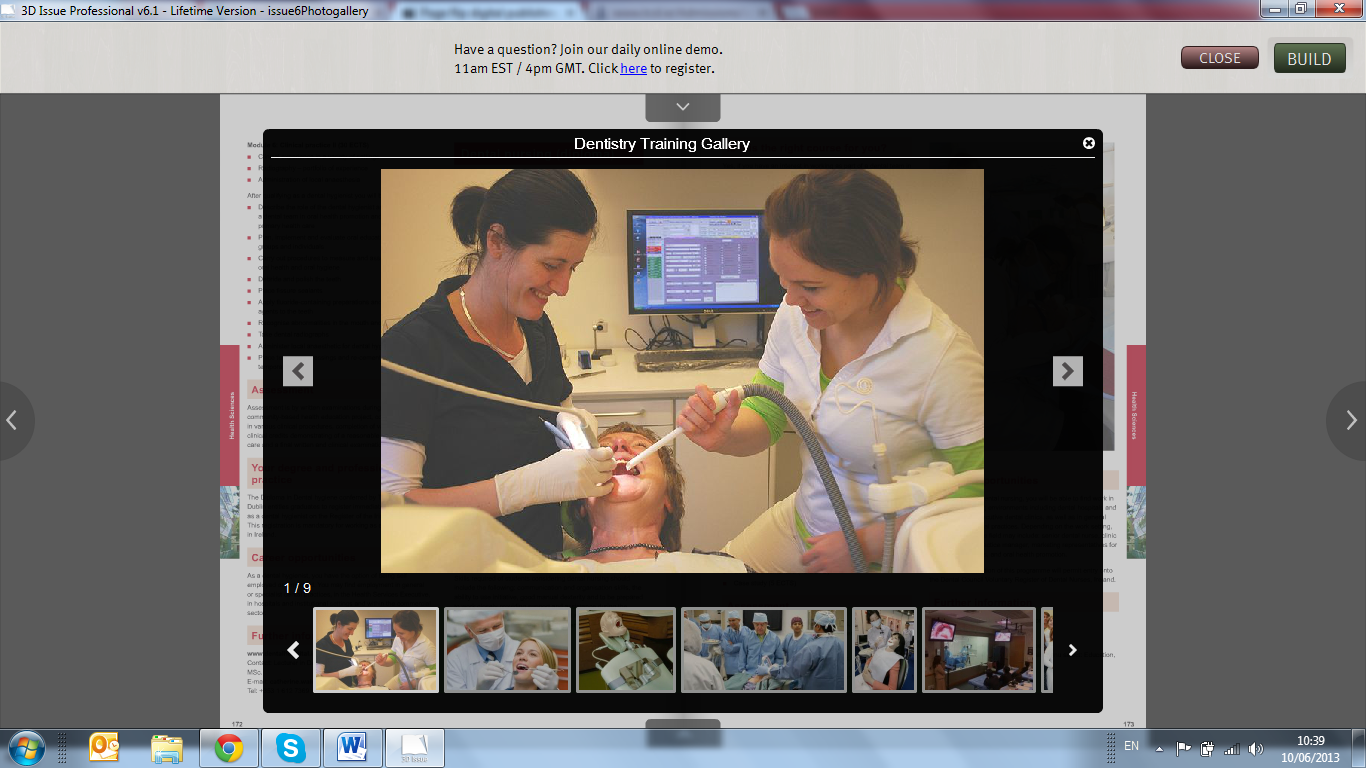 10. When complete, select the preview button to view your work before saving the publication in your preferred output.
Your readers can now view a selection of photos about any one topic within your prospectus, without leaving your publication. Why not download 3D Issue today and enhance your digital prospectus with more visual prompts in this way.
By Linda Daly