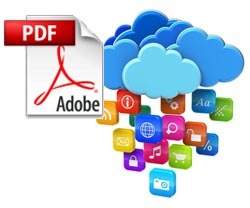 Have you ever wondered how to go about transforming your PDFs from static, lifeless documents to an online web app complete with interactive features and all the functionality of an online magazine? Well in today's blog that is exactly what we aim to help you to do, we hope you enjoy it.
1. If you have already been producing magazines for print then you are half way there, you can use your existing PDFs you would use for your printed publications to assemble your digital publication.
2. Download the 3D Issue Free Trial or purchase a license by contacting sales@3dissue.com.
3. Install the software and set up your domains and logos, you can see how this is done using the video tutorials on www.3dissue.com. It's quick and easy. FTP and SEO information, SEO stands for Search Engine Optimization and it is used to optimize search on the web, you can also add Google Analytics ID to tracks stats on your publications. Read more about tracking in this blog: "The Benefits of Converting PDF to Online Magazine."
4. Import your PDFs into 3D Issue software
5. Go to the Design tab and choose which features you would like to include. Simply apply these features to each page of your magazine. Add rich media, colors and effects. There are lots of resources on the website to help with this process including videos, guides and live interactive webinars.
6. To create an HTML5 book app: Select "options", then choose iPad/iPhone App Icon. Upload your own design which will be used as the app icon, so that anyone on an iPad or iPhone can download your publication. Now, when someone views your book on an iPad or an iPhone, they can download it via its associated app icon and launch the book from their home screen for online or offline viewing.

To see your app in action, view your publication on your iPad at the location shown. Click on the icon at the top left – just to the left of the url bar, this menu that then pops up shows a number of options, we want the Add to Home Screen option select it – your app icon then appears – and this will be the icon that will be displayed to your reader. You can select the text and change as you like. When you are ready select Add on the icon and this brings you to the iPad home screen. The app icon will be positioned there along with any other apps you have, and it is converted into a HTML5 Web App.
Native apps are available for download from the iTunes store, Google Play and other App stores. All e-books uploaded to a server via 3D Issue will have the option of App preparation. In the output tab publishers will note this option. When the iPhone / iPad App and Android options are checked all readers on these devices will receive a prompt to download the 3D Issue FlipBook Viewer App. After a refresh publications will appear in the App ready for download. Future publications will appear automatically in the App reader for download; these are indicated by a green arrow. We also offer a branded app service for native app creation; see here for more information on branded apps.
3D Issue is sold as a package and includes these other great features, so all uses described above (excl. the branded app service) are included in 3D Issue ProfessionalEnterprise Gold and Pay Monthly options.
7. Preview and Build: Take a few moments to preview your work, make a few amendments if you wish. Then all you have to do is click "build" wait a few moments and your publication will be created.
Try the free, fully functional trial of 3D Issue today.