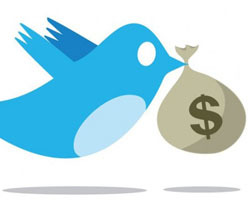 Intriguing news made its way to 3D Issue this week with the announcement that 'Pay with a Tweet' is coming out of beta testing and is preparing a formal launch for their unique, innovative creation. Pay with a tweet, which has been in beta testing since 2010, was built by Leif Abraham and Christian Behrendt with the intention of enabling marketers and content creators to broaden the reach of their content by selling it for the price of a social post or tweet.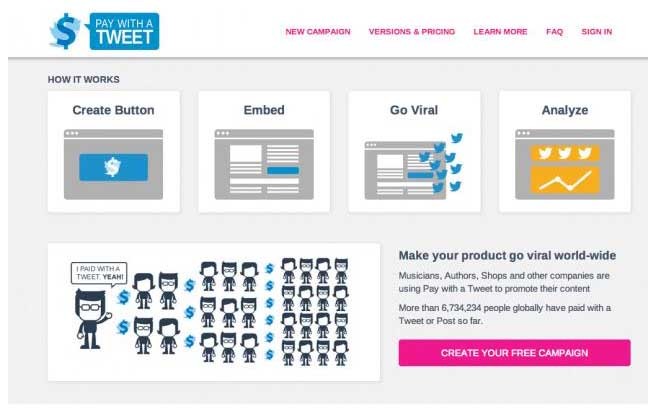 For those of you who may not be familiar with the company, 'Pay with a tweet' does what is says on the tin, enhancing the undoubted potential of social media, this novel approach by Abraham and Behrendt allows the consumer access to your content, all for the price of a tweet or share on social media sites such as Facebook and Twitter.
This form of content marketing has proven to be extremely popular with the consumer; over seven million of them have utilized the service and paid with a tweet or social post to access specific digital content, all since the company's inception in 2010. The fact that the consumer does not have to give any personal information to access the content they require, a factor long regarded as a barrier to content going viral, is widely regarded to have played a major role in this success.
"The publishing and music industry have for years been looking for new ways to create reach for their offerings without massive ad spending. With its intrinsic virality, Pay with a Tweet solves one of the main pain points of digital content owners," explains Schmidt-Holtz.

It is not only proving popular with the consumer, publishers have been quick to get in on the act too, currently there are publishers in 50 different countries making use of the service to promote their content and one would imagine this figure will continue to grow. Coinciding with their public launch will be the introduction of their latest feature which allows users to create customized campaigns that integrate their corporate identity. An additional feature which will be unveiled at the launch, will be a statistics dashboard enabling the tracking and optimization of the reach of their campaigns, the Holy Grail for marketers and businesses alike.
"We are turning one of the most successful social payment systems into a must-have for digital marketing," says Anna Abraham, CEO of Pay with a Tweet.
"The wealth of experience, networking, and operational power of Rolf Schmidt-Holtz and Hanse Ventures allows us to create an even better version of Pay with a Tweet," adds Leif Abraham.
This latest venture, and the success of it, is further proof if we needed any, that the social media platform is an extremely powerful tool that can be utilized to enhance your contents reach without having to pay a fortune for the privilege. The consistent supply of quality content is generally regarded as the number one way to grow your audience and attract traffic; Pay with a tweet may have just added another string to the marketers bow with their inventive offering.
Platforms which offer the publisher the option to reach out across all channels and all devices are a must in today's digital world. Platforms that offer companies a centralized approach to their marketing strategies, platforms that have the ability to provide an in depth analysis of their content, content which is responsive ensuring it's availability across all devices is vital in a world where the smartphone and tablet dominate.
Have you tried it out yet?