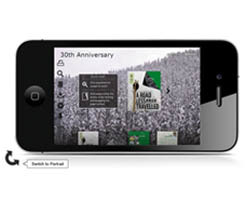 From the introduction of smartphones evolved a whole new world of social interaction. Phones moved from just conventional calling and texting to the introduction of internet and applications for checking out the weather, reading the news, online gaming, peoples interactions including social media networks like Facebook, Twitter, Google + and Skype.
With the increase in people turning to digital publications, anyone creating a publication, from large publishing houses down to an individual producing a small publication had to get with the times and develop their publications online.
Now here comes the tricky part… what type software do we use to create a digital magazine and what will the end reader see when its created?
Readers are very particular what they can do online, as they can be nostalgic to reading hardcopy books all their lives. To compensate for this, online digital software has been designed to recreate the hard book reading effect and this allows the readers to flip through pages, as if they are reading a hard copy book.

The way mobile devices (including Android and Apple devices) has evolved into touch screen mode, brought about the publications evolving with the devices to include Slide and Presentation mode, so as opposing the page flipping it would simply slide across the screen with the slide of  a finger. Also with the touch screen devices, sees the evolution of zooming in on a page, so instead of zooming with a mouse or touchpad, readers can simply drag the screen in and out with two fingers. To check out samples of publications you can try out on different devices, click here.
This technology has only been around to end readers within the last 5-7 years, one can only image how it will evolve in the next 5 years…
By Derek Kelly