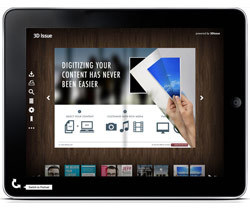 The content you provide online is everything, it is how the consumer will find you, judge and ultimately decide whether they are going to interact with you and invest in what it is you are selling whether that is a product or service. Research shows that your customer is 60% through the buyer's journey before reaching out to brands for help on available options. So, most of their research is already done. Therefore you need to focus on influencing that consumer to make the decision that favors your product. So how do you do this if the consumer has already made their minds up by the time that they reach your site or review your product? By promoting your content through a page flip app.
Consumers today want to be informed with well thought out and relevant information, they want to be engaged prior to the sale of your product, the fact is, most prospective consumers already know before they visit your site whether they are going to buy or not. The supply of relevant content is a way of reaching out to the consumer beforehand with information and solutions that will ease them along the path towards investing in your product or service.
Below is a brief video outlining the 3 Steps to Create an Online Magazine.
A page flip app can and should encompass all the senses, content no longer has to be solely words on paper, make it come alive, invigorate the senses. Use audio and video to stimulate the ears and the eyes, reach out through every available channel, be accessible across devices at any time. The consumer is increasingly demanding to be entertained while they browse and digest your content. This has been reflected by the evolution of page flip apps as a method of conveying the best the internet has to offer in terms of offering engaging content to the consumer.
Below is an informative video about How To Convert PDFs to HTML5 iPad Editions, take a look.
Have a look at some great examples of content which is presented through flip books to see what can be achieved.
Thank you for taking the time to read this article today, I hope you find something of interest and value to you, as always if you have anything to add to the discussion please do so in the comments box below, I would love to hear from you.