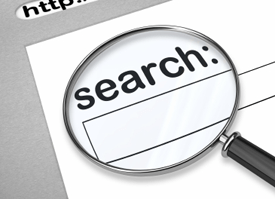 After working hard at creating your publication with unique content, fantastic design and enhancing the publication with interactivity to wow your readers, don't miss out on optimizing the publication for search engines…why? Well without this kind of optimization the only online readers that will get to view the publication are those that are coming directly to your site anyway, or those that are recommended to view the publication by another reader. Without enhancing for search engines you could be missing out on a huge number of potential new readers, looking for exactly what you are writing about.
Tasks to complete:
1. Carry out keyword research
This is the vital first step before optimizing the publication for SEO. By understanding what words and search terms your target market are using, you can then optimize for them. There are several free tools available for this research including WordTracker, and Google analytics. Don't forget that longer, nice terms can often attract higher quality leads, so look into longer phrases as well as the shorter, more competitive terms.
2. Optimize the publication
Once you are aware of which words, terms and phrases are most appropriate for your target market, then you ensure these words are used in titles and body text of your publication.
3. Name your publication
When you come to name your publication remember that the name will form part of your url. URL names are very important for search engine optimization so keep this in mind.
4. Add a publication title
The 'publication title' can be changed in the set up wizard (Content tab > edit > seo) This title is the click-able title that will be listed in the search engine results page, so is very visible to the searcher. Ensure that as well as containing keywords that this title is sharp and easy to understand what the publication is about


5. Add a publication description
Again this section can be edited in the set up wizard.  The description gives you a bit more information than the title allows. Again this description is listed in the search results (under the title) so should entice readers to click through to the publication to read more.
6. Anchor text to link to the publication
When you upload your publication to your website you will need to link to it from an image or text for example. This text that forms the link is the anchor text, and is very important for SEO. Instead of making the link from words such as 'Click here to Read' put some keywords in, so for example 'Download Fishing Magazine'
7. Add the publication to your website site map
HTML text is only of use if recognized as part of your website so you will need to connect these pages of HTML to the rest of your site somewhere – so they appear as part of your website. Then build your site map and submit to Google and Bing (Did you know that in the USA right now Bing accounts for almost 35% of search?)
For information on submitting a site map for Google check out this search result.
For information on submitting a site map for Bing check out this search result.
By 3D Issue