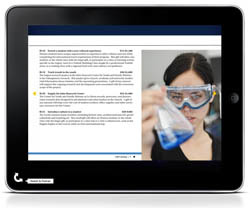 Publishing in journals and presenting at conferences are common ways that researchers share their findings with the academic community. Many students these days want to publish; at a minimum, they see it as a career imperative. 'Writing for publication' is often a key pedagogical practice that supervisors believe facilitates student learning – of the relevant literature, the methodology, and of the scholarly and publication practices of the field. As more institutions have adopted various PhD-by-publication models, many such practices have become explicit and formalised – and indeed have made the task of reworking thesis chapters into publications redundant.
More and more students are having their work published right throughout the schools and colleges system in a less formal way; articles in college magazines, school newspapers and in research journals. Schools and colleges can then use these view books and other published materials to attract industry partners, new students and necessary government funding, thereby improving their overall competitiveness.
Moving to online student publishing means that costs can be maintained. Revenue can be generated through advertising – why not test the local ad market in a small way.  The material can be further enriched with the addition of photo galleries, video and audio files. You have greater reach with an online student publication than a print one. The publications can be viewed on tablet and mobile platforms, both online and offline across tablet and mobile devices. Colleges can go so far as to make campus publications available as branded apps through the popular iTunes and Google Play stores.

More and more alumni and sports organisations within the college campus are moving away from traditional printing costs and embracing the digital revolution. Many students are actively involved in the production of such magazines such as Northern Illinois University Football Program and Durham College Alumni Magazine.
Students have become more and more involved in publishing projects across schools, colleges and campus facilities. Their online initiatives are travelling further than ever before and, through archiving, can be accessible to future potential employers as samples of their work.
By Linda Daly