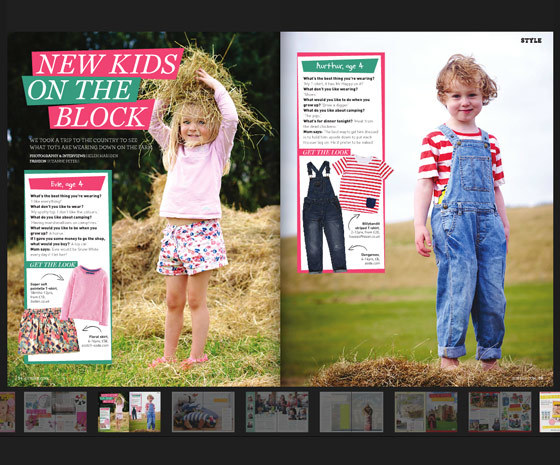 Can online magazine ads help promote your business?
Magazine advertising is an effective form of communication for your brand. Among adults, online magazines and TV are as strong as each other when it comes to driving online purchasing according to this source, they also discovered that magazines are the strongest medium in the US for driving customers online and online magazines are the primary driver of web traffic and online search. Don't be thinking digital magazines are just for big businesses, they could be your gateway into becoming the bigger business and rising above your competition.
The more people that spend their time online, the more they are forgetting about traditional media, our source states that 67% tablet owners prefer to read magazines on their devices than in print. It's because magazine content is valued so much by readers, the idea of a magazine will never fade. they are coming up with new ideas to create magazines and a digital magazine is the most modern, so fans of magazines are continuing to read online.
Also reported is that 2 hours is the weekly average time spent reading digital magazines this just proves online magazines are so worth it, they make your customers loose track of time, they are unaware you are selling to them, they see magazines as a gift and a luxury from your business, that you want to please them and provide them with entertainment. Which is just the kind of publicity you need to be getting and will also help expand your client list.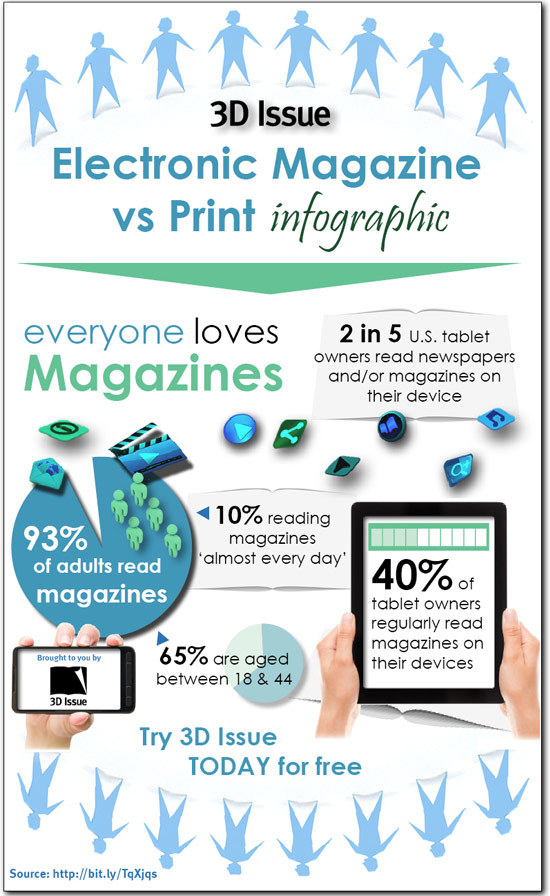 I want to emphasize the benefits of online magazine advertising for your business in this blog, but before reading on, read one of our previous blogs on getting closer to your audience through magazine advertising.
Benefits of Magazine Advertising Online
• Your digital magazine will have a longer life than a published one.
• You are able to reach a wider audience on a global scale.
• It can be read on multiple platforms and devices, so it's portable.
• You're at more of a chance of gaining traffic to your content.
• Reduces printing cost.
• Reduces advertisement cost.
• Free publicity by advertising on your social media sites.
If you are considering making an online magazine remember this, the idea of a magazine was to target a certain audience that is very passionate about a certain topic. Although you are trying to advertise your business within the magazine you need to have good content. You want readers to actually read your articles and find out more about you, You can advertise within articles, base a few topics about your product and answer your audiences questions and topics suited to your target audience. The aim is to leave your readers wanting more and waiting on your next issue to be released.
Great ideas to keep your audience interested is to include images or videos, especially any promo videos you've created previously.
When creating your digital publication, you're going to need to seek professional help and advice to get you started. I'm going finish this blog by telling you a bit about 3D Issue's software and how it works.
Benefits of working with 3D Issue Software
Because we are no longer working with a 2 dimensional printed advertisement on a page and now working with a screen on a device, the sky is the limit. 3D Issue can help bring your publications to life, simply with our flipbook software we can make your digital magazine life-like and make the reader feel as if it is bouncing out of the screen. We help you design, but the choices are all up to you. You can include images, videos, even audio clips, your brand colors, themes and backgrounds of your choice so your audience really feels connected. Flipbooks allow you to convert your existing PDFs into digital editions making them viewable on any device, so it's an easy set up and because it's available to any device none of your audience around the world will miss out.
You are also able to access the success of your publications through behavior statistics, find out what is working for your magazine and what isn't. 3D Issue also offers a 14 day free trial which you can sign up for here.
I hope you consider making a digital magazine for advertising your business. We believe online magazine ads showcased in a digital publication can really help promote your business. If you have any questions about this blog or our software contact us at info@3dissue.com and we will be happy to help you.
By Georgia Keys