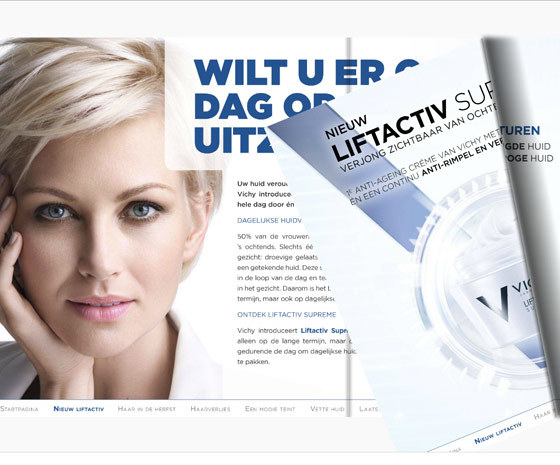 The approaches that salespersons use for online marketing are varied, this is because what works for some businesses may not work so well for others. Finding the right fit for your online audience can be as easy as creating a flipping book full of content related to your business and your customer's interests. Broadening out your content's scope to include trending news, events, products, special offers and expert interviews will give lots of wide-ranging content to engage your target market.
The online flipping book can be the vehicle to drive more traffic, generate more leads and inevitably more sales your way. As the online flipbook can take many forms it can suit all company and organization types. From eMagazines, catalogs, newsletters, information guides to event programs and university prospectuses the range for marketing with a flipbook is vast.
The content marketer's job in this current climate is to create content that is unique and showcase it in a modern, technically advanced way that will reach a mobile audience that like to browse, shop and communicate from their devices.
The app friendly, always online population are big spenders and one should never underestimate the scope of delivering content to this huge marketplace.
Be sure your content can be viewed through email, social networks, websites and apps, all these channels are possible when you create a flipbook with 3D Issue. Your publication can be interactive, full of rich media features that can further entertain your audience. You can then publish your flipbooks to an app. 3D Issue can assist you in adding your content to your own branded Apps for iPad, iPhone & Android.
See a flipbook from Vichy below. Click on the image to launch the flipbook.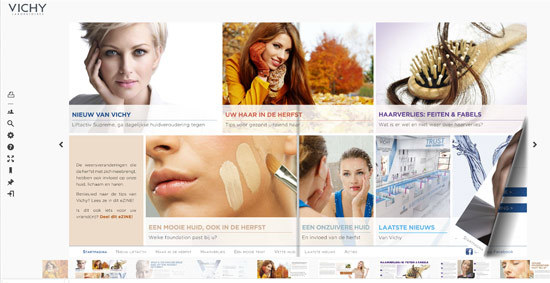 Display all your flipbook on your web page. See how Vichy has laid theirs out below, click on the image to open the Vichy website where you can view all their flipping books from whatever device you are on.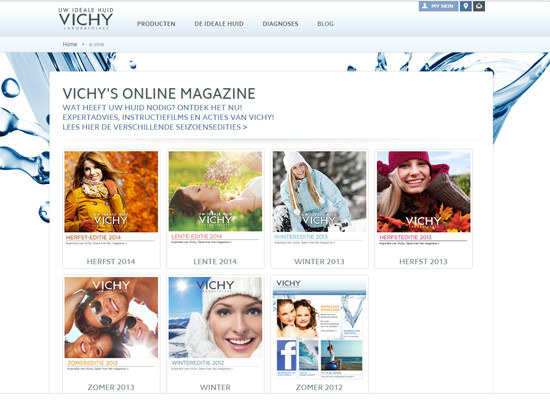 If you would like to advance your content marketing techniques with an online flipping book please do. All you need is a PDF of your publication. Simply email info@3dissue.com for some expert advice on how to get started.
By Audrey Henry