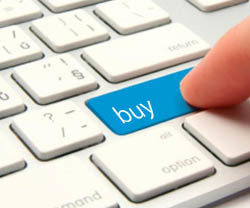 The internet is the biggest marketplace the world has ever known; never before have we had access to so many possible consumers and contacts through this truly world changing implement. It may then come as a surprise to some that businesses, small businesses in particular, are still not maximizing their potential through their online presence. In a report by Forbes this very fact was highlighted in some detail, it also encouragingly highlighted the fact that the businesses who were taking advantages of the boundless opportunities the internet offers were reaping the rewards.
In order for a business to flourish and grow it has to establish itself online, this is where the numbers are, this is where the future is undoubtedly lies. Your company has to give itself a voice amidst the noise, it has to increase consumer awareness of their presence, it has to cultivate and grow itself as a brand.
"The web is content and the content is the web."
Some refer to the internet as the biggest resource that man has ever known and this is true, the sheer amount of information available is truly staggering, chances are whatever you are looking for online someone has already searched or provided content for, the internet is driven by content, content is the fuel for the internet's engine.
In order to build your brand you first have to provide quality content, this is how you will be found as it is quality content about your particular field that the consumer will actively seek. It is therefore of the utmost importance that any content you promote is of the highest quality possible, this will be your first point of contact with the consumer, treat it accordingly and with the care and respect you would if it was a face to face meeting with a customer or client. You wouldn't fob off a client with second rate information and not try your utmost to highlight your company's qualities and advantages, the same attitude should be applied to your content.
A recent study carried out by Forbes/IPG Media highlighted the importance of premium quality, branded content. A survey of 2,259 participants heralded some interesting feedback; consumers were shown web pages containing branded content from three different industries. The survey found those consumers looking at pages with branded content were 41% more likely to express intent to buy than those who saw a regular page with no branded content. In a similar vein those who saw branded content were 28% more likely to have a favorable impression of the brand due to their affiliation with premium quality, relevant content.

Interesting stats I'm sure you will agree and one's that further underline the ongoing effect that quality content and efficient delivery can have on consumers. Another survey that links well with these findings was undertaken by TEkGroup International who, while conducting their social media news survey on sharing habits, found that respondents were using social media daily. 90% of those surveyed stated they were using Twitter, Facebook and blogs on a daily basis as a means of following news and information. Social media is another huge potential marketplace; one which branded content can thrive when utilized correctly.
Harnessing the power of online connectivity
Many businesses operate successfully online; some may operate solely online while others use their online presence to supplement their existing brick and mortar business, what isn't in doubt is that the internet possesses power and capabilities that, when channeled properly can unleash the true potential of your business through online connectivity.
Let's say you are a business that relies on consumers signing up to your service or product, you are going to be depending on any traffic that comes your way. What would be the one thing that may dissuade a consumer from spending any time on your site after you have carried out all the hard work by creating premium content and websites? Once you have established a presence throughout social media and utilized any and all means available to you to broaden your online presence, what is the one thing that may hinder your approach? What is the most commonly used implement to access the web in today's world?
I'd wager you may have already guessed!
Last year, for the first time ever, mobile access to the web has surpassed PC's for the first time, this is a clear indication of the way the market has shifted and will continue to progress. The devices now available to us are more powerful than the computers that put man on the moon; I'll let you digest that for a moment…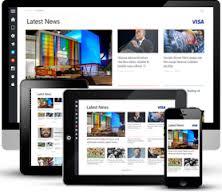 Getting the most out of your great content
The internet is powered by content and that content is now being accessed by more mobile devices than ever before, surpassing PC's as the main gateways to access all the data that the web holds within its cyber walls. It then therefore makes sense that your content should be mobile friendly, if the majority of access to the web is being carried out through mobile devices can you really afford not to?
Dynamic content which can adapt to any device is now essential to your brands success rates, if your content cannot be viewed by the consumer on whatever device they choose, what do you think the outcome will be? What do you think their next move will be? I'll leave that thought with you as I'm pretty sure that it may have already happened to you at some point and you know what you did when faced with a similar scenario. If your content is mobile friendly it then stands to reason that you will have a fighting chance of retaining any possible eyeballs and therefore a higher rate of possible conversions of aforementioned eyeballs.
Much like fishing without a hook, you are not going to catch anything if you are not using the proper implements; in today's smartphone and tablet driven world those tools include having your content represented dynamically in a responsive layout enabling access from the consumer no matter what device they happen to be using.
My content isn't dynamic, what can I do?
You have a few options available to you, you can create numerous versions of your content for each possible device which the consumer may use, this technique works perfectly well but can be time consuming and costly. Thankfully we here at 3D Issue have been mulling over the very same dilemma and have come up with a solution!
That solution is Content Hubs.
Content Hubs will convert your digital content into a Content Hub that automatically adapts to fit the resolution of any device, centralizing your marketing content in one location with a branded hub – no coding required!
Give your brand the best chance of increasing its conversion rates by using Content Hubs, ensure your content is given every chance to fulfill its potential and crucially be available across all devices.
Try Content Hubs here.

By Charlie Gallagher