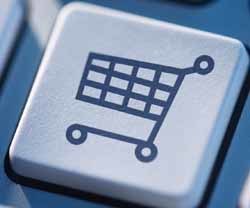 Everybody knows that decreasing the number of clicks needed for your visitors to complete an action is critical when it comes to improving your conversion rate.
The easier you make it for your visitor to see what they are looking for, the quicker they will be ready to buy, download, sign up or whatever it is that is your goal.
If your main objective is to sell them a product or service, digital catalogs are a great option and often offer great results.
Let me tell you why.
You Look More Professional
Offering a well-designed online catalog shows not only that you keep up with new technologies but also that you care about your audience.
Having an online catalog makes your company look serious and invested.
Depending on your industry the features you want to include on your catalog may vary. You may want to include videos that show your products for example. Check what Ford has done with the Focus catalog for Argentina. The whole catalog is a brilliant ad that makes the car really appealing.
Customers recognize when companies make the effort to improve their user's experience, and a catalog that can be browsed anywhere and on any device will definitely achieve that.
If you create a valuable online catalog filled with interesting information for your current and potential customers, you'll be rewarded with high engagement.
Increases Your Conversion Rate
An online catalog can reach every corner of the world without costing you any extra money.
It showcases your products in a tidy and attractive way. Your customers won't need to wait for your pages to load either, not even if they have a bad internet connection because if you want to, they will be able to browse your catalog offline.
People's attention span these days is really short, not to mention that they have really busy schedules. It will only take them a few minutes to browse your catalog to find out what they are looking for.
Giving them the chance to complete the purchase or to add those products directly to a shopping cart will save them time too. One click and the product is in the basket ready to be checked out.
Besides, don't forget that if they were in your website, their chances of them opening another tab and comparing other products and prices would be higher.
Keeps your audience coming back
Use your online catalog shopping option as a magnet that will keep your customer's coming back.
Give them a subscription option with every purchase so you grow your subscribers list.
This will give you the chance to keep your customers up to date with your products and offers, and to tease them into the first step of the buying process, browsing your online catalog.
When deciding about the online catalog publishing software you want to use to create your publications pay especial attention to the design, performance and functionality options it offers.
The last thing you want is for your audience to open your catalog and have to wait indefinitely for the pages to load. And of course, don't forget about the shopping cart option!
Try out our digital publishing platform and start creating your own digital catalogs today. If you have any questions email us at info@3dissue.com