One key benefit of digital magazines and e-books is that publishers can sell advertising space and provide the advertisers with detailed tracking and stats of the ad performance. With more and more customers inquiring as to what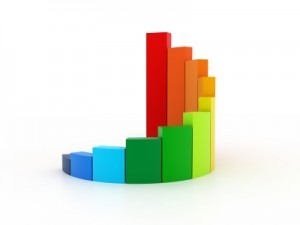 advertising options are available, we've put together a list of areas which can be used for advertising:
Banner Advertising
The area at the top of the reader interface can be enabled as the top banner area. You can upload any number of banner style images that you or your advertisers create. You can then associate a url destination for each banner which the reader will be directed to if the ad is clicked on.
Intro Area (page '0′)
The intro area is the space to the left of the front cover. This area can contain any uploaded image or swf. This is often referred to as the prime advertising spot as it takes up a unique, highly visible area. Consider selling this space for a sponsor of a particular issue, and as the file can be a swf this means a highly engaging, interactive ad.
Embedded Image ads within the e-book pages
Image ads can be placed by you as part of the PDF design. Once you upload your PDF into 3D Issue you can then use the hotspot tool to make these ads click-able. Simply draw a hotspot over the ad, set the destination url and that's it. You can also set the colour of roll over and roll out for the hotspots as well as their opacity to draw attention to these adverts.
Embedded  Video or Flash ads
Videos are a great alternative to simple flat image ads. Video ads can communicate messages quickly and effectively, they can also be set to play from a specific area of the page or set to play in a pop up layer on top of the digital magazine. Videos can be either uploaded via a file in either .mov, .mp4 or .flv or alternatively you can stream a video in your magazine direct from YouTube, you just need the YouTube ID. This is perfect to sell to your advertisers as they may well already have ads created and accessible via YouTube.
Audio ads
If your advertisers have existing radio ads then these can be added to your digital edition. The audio ads can either start once a reader clicks on a button or hotspot, or you can set the audio file to auto start as soon as a reader lands on a particular page. Audio clips need to be uploaded to the software in .mp3 format.
Simple URL Link ads
You may simply want to add a link to an advertiser's site. You can do this by using either the hotspot tool over any word or text in a page, add a web link button, or you can make use of the contents menu to the side of the interface to list advertisers with direct links to their sites.
By 3D Issue