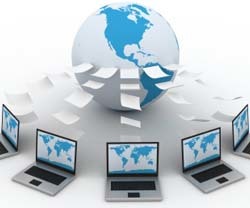 One of the most frequently asked questions about going digital has to do with the requirements for hosting. No hosting fees are one of the many advantages provided by 3D Issue; allowing you to host the online edition. Reaching your online audience implies the need for hosting as your publications have to run on a server. 3D Issue puts the power in your hands by giving you the freedom to take full control of your digital edition. In this way, your digital content and all the elements in your website can be exactly as you intended.
Self-hosting can benefit your company in many other ways including:
•  The possibility to reduce cost as you can select a hosting provider  based on your budget and the long term objectives
•  To introduce new features or make the necessary changes in your publication at you own convenience
•  Integrating publicity to promote product offerings or advertisers and implement your own marketing strategies – you can have full control to take the publication in the right direction
For more information on self-hosting, check out this blog post entitled 'The advantages of self-hosting digital magazines and e-books'

Mashable.com reports on the hosting services available in the market at the present time – a list of free and paid web hosting to choose from according to your particular needs; check out this insightful article entitled 'Web Hosting Toolbox: 130+ Resources for your Web Hosting Needs'
You can also find practical and straight to the point answers to many other commonly asked questions about going digital, downloading our free guide '7Common Questions about going Digital Answered by 3D Issue'.
Image thanks to the nice folks here