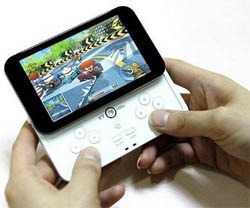 Nowadays, successful online magazine publishing implies creating publications for a cross platform audience. In terms of the latest researches, however; the mobile platform is taking the lead for some publishing sectors and especially for game developers. Mashable.com reports that 'game developers are working more than ever in creating games for tablets and mobile' according to data released by the Game Developers Conference – based on a survey with the participation of 2,500 North American game developers.
This article reports the following key findings on the game developers preferences regarding platforms:
•    About 38% of the respondents reported that their last gaming project was on mobile
•    More than half — 58% — said they are planning their next project for mobile
•    90% of the respondents reported that they are working on a game for the App Store
•    The second biggest mobile platform game developers were exploring was Android; three in four were  interested in making Android games
•    Windows Phone's platform has captured 15% of developers' interest, and smaller platforms like BlackBerry and PlayStation Mobile had less than 5% of developers exploring them.


Findings indicate that the mobile platform is capturing the attention of game developers and its popularity in the online magazine publishing sector has also been steadily growing to become a new trend. The success of the mobile platform proves that there is an ever growing audience using mobile devices for different purposes. As a result, the online magazine publishing sector should take all the necessary measures to provide the digital audience with accessibility for mobile devices.
Thinking about going digital? Ensure your readers in mobile devices can view your online magazine optimising your publication for this particular platform.
By 3D Issue