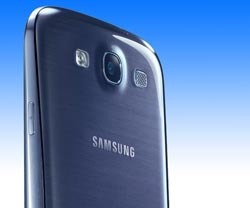 One of the most popular and promising platforms is without doubt the HTML5 publishing sector. Thus, this platform can allow publishers to reach a wide audience – accessing digital publications via mobile devices and tablets. Currently, it is increasingly important to provide your readers with accessibility in their preferred devices and trends show that 'the mobile buzz' is here and will probably keep on gaining popularity as new developments in the sector unfold to amaze users.
In our blog today, we will talk about the launch of Samsung's new smartphone and its relevance in the HTML5 publishing sector.
What are the key features of Samsung's Galaxy S4?
According to this article from bbc.co.uk the new smartphone can provide users with some outstanding features such as:
•  Eye-tracking: The smartphone allows users to control its 5in (12.5cm) screen using only their eyes
•  Using "Smart pause" the user can pause a video by looking away from the screen
•  The "Smart Scroll" software analyses both the user's eyes and wrist to scroll through emails and other content
•  The ability to take two different pictures at once

The article asserts that the new smartphone will be available for the public in April. Only time will tell if this innovative offering will win the hearts of consumers; if successful it will certainly mean that digital editions for smartphones must capture the attention – 'the eyes' of readers more than ever!
Image thanks to the nice folks here
By 3D Issue