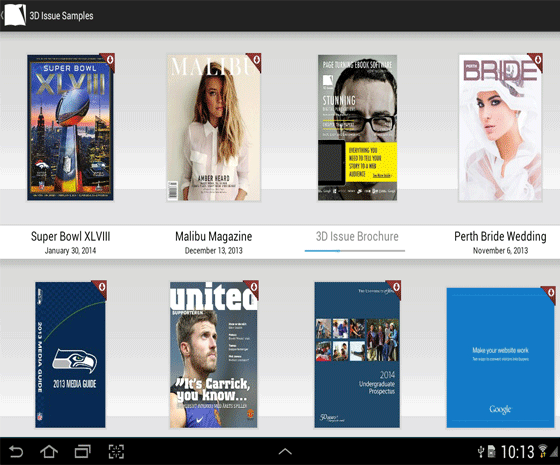 A new way to distribute digital editions is now through the use of a News-stand app. Distributing digital editions and getting them seen has been a difficult process for many publishers. Many questions may have arisen around where to publish their publications, 'where do I publish', 'do I publish them together or as one single publication's' being some questions asked. Knowing where to begin is a daunting experience, many publishers would like their work published together in one single news-stand app for easy access to customers. In today's blog we will discuss this option and explain how to build your own news-stand app.
Many publishers will not be skilled in the coding department therefore making the decision on choosing a newsstand app difficult. Many solutions involve coding; however with 3D Issue you can upload your digital editions to an app without having to worry about coding, or having any technical skills.
You can begin this process by creating your publications using the 3D Issue flipbook software, with this software you can create media rich publications that provide you with the ability to control access to your publications through the use of user log ins. Other features of this particular software include live editing, fully customizable and the ability to embed Flash and HTML 5 animations or forms into your publications. Check out these video tutorials on creating your very own flipbooks today.
Once you have created your digital edition you may then be looking for somewhere to hold them, a news-stand app perhaps? Keeping your digital editions in one place will encourage users to return. With that in mind take a look at 3D Issue Apps, 3D Issue app is a platform that allows you to create a native app that can be viewed on any iPad, iPhone or Android device. You can get started straight away by simply adding your logo and selecting your content. As they work together you can add your archive of 3D Issue page turning digital publications into your news-stand app in an instant. Have a look at these samples powered by 3D Issue.
Hopefully you are now fully aware on how to build your own news-stand app, however if you are still unsure and have some questions please do not hesitate to get in contact, our team are on hand to lead you in the right direction.