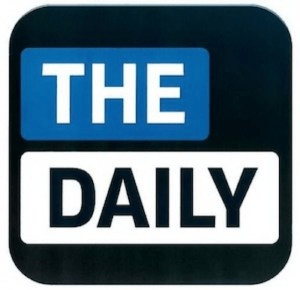 News Corporation, a diversified global media company with operations in six industry segments: cable network programming; filmed entertainment; television; direct broadcast satellite television and publishing has recently announced important changes in relation to its digital newspaper publication.  The Techcrunch.com reports that company's iPad-only digital publication 'The Daily' would be stopping its standalone publication since December of this year.
Why is News Corp taking this decision?
The chairman and CEO, Rupert Murdoch pointed out that 'The Daily was a bold experiment and amazing vehicle for innovation; although it didn't manage to find a large enough audience to prove sustainable in the long term'. Murdoch also expressed that The Daily has taught them important lessons; which will be applied other properties as well.
Nevertheless, this is not the end of The Daily as the company has decided to continue using the publication as a brand 'as part of other channels'. Thus, a News Corp press release stated that the company will adopt its technology section and other components. The company has also announced important changes regarding its future operation. According to Business Wire.com 'On June 28, 2012, News Corporation announced that it intends to pursue the separation of its publishing and its media and entertainment businesses into two distinct publicly traded companies'

What lessons can be learnt from this?
One of the key aspects of digital publishing is the need to track results in order to assess the sustainability in the long term and make changes accordingly. One of the greatest benefits digital publishing can bring about is the possibility to integrate platforms in such a way as to complement each other to fulfil your objectives. As Rupert Murdoch points out 'The challenges we face in the publishing and media industries are great, but the opportunities are greater.'
By 3D Issue