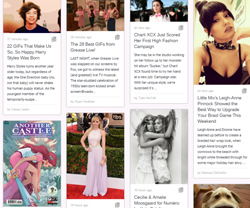 The Internet has evolved in the past couple of decades mainly because it fulfilled, among everything else, one of the core needs of humanity – getting informed about the state of the world during every second of the day.
Not that many people expected the power of digital publishing to go that far in such a short time span. Imagine yourself living in a world without Internet. Would you be able to receive images from your friends on the other side of the globe in a matter of seconds?
However, everything good has its negative side effects and the Internet is not immune to this phenomenon. One of the negative sides, talking about news publishing, is the situation where the average reader gets overwhelmed by the amount of information he goes through in a single day before digging up something valuable.
This is where digital publishing mediums need to start thinking about implementing a news aggregator software into their list of publishing channels. If you're still unsure about the idea, here are couple of benefits that can help you make up your mind:
Saves your business time
Once you setup a news aggregation channel you won't need to put much effort into maintenance activities. It's true you'll need to be careful when customizing the software to your needs, but you'll see this as time well spent once you get your first monthly report, and see how much time users spend reading through your content.
Think about the news aggregator software as a tool that will allow you to create a user orientated hub where you can share content created by your business and/or by other niche-relevant content sources. In both cases you'll be promoting your business either through original or curated content.
The reader has full control
Customization is a huge part of the setup process, you need to make sure you are using news feeds that belong to different categories and that are well organised so your readers find straightaway what they are looking for. Remember, the goal of your hub is to become an informative channel where readers can feel in control and where they receive only the content they're actually interested in.
That's why the perfect news aggregator software should be:
•Spam free
•Customizable
•Timely
Unique communication channel
A great number of internet marketers promote email marketing as the highest converting way of selling your product or service. You've probably already heard the mantra that says that your list of subscribers is most likely to make a purchase every time you send something to their inbox.
This is all true and supported with empirical evidence based on researches made by household names in the marketing industry, but what about variety?
If you understand your news aggregator software as a communication channel offering unique opportunities, the scope of ways in which you can take advantage of it suddenly increases.
Combining your news hub with a highly optimized landing page can prove to be a great way of building your subscribers list.
Creating a marketing strategy for your news hub is a totally different topic, but using 3D Issue Hubs will allow you to start implementing this strategy in an advanced and user orientated marketing environment.
If you want more information about how you can use a News Aggregator Software for your business, email us at info@3dissue.com.