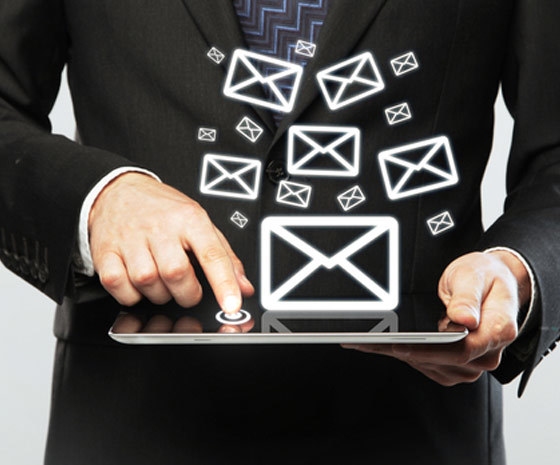 To be a proactive digital marketer in 2015 diversify your strategy to network and connect to future trends. You don't have much time; as software marketing tools, and devices to contact people are constantly evolving. Keeping up the pace can mean trying out new tactics quickly and measuring the results as you go. Act on the data that is creating success. Drop the activities that are not performing well. Don't be the type of marketer that wishes you had come up with that viral campaign. You can actively be that pre-emptive marketer always seeking out new ways to entice new prospects and keep your current and target markets entertained and interested in your business.
Marketing via a newsletter has many advantages:
• You are using the content you create in a categorized way that looks appealing.
• You can strengthen your brand, creating an engaging newsletter that is in tune with your company ethos in a visual and stylized manner will make you more recognizable among new and existing customers.
The March edition of the 3D Issue digital publishing newsletter was sent out to subscribers today, if you missed it, you can view it here:
Featured news in today's newsletter includes:
• Content Marketing Trends.
• Digital Publishing Trends.
• How to stop junk mail.
• The Play store to have search ads.
• Content discovery apps.
• Future technology and brand identity.
• How to cut out expensive printing costs from your marketing budget.
• Industry news.
• Our YouTube videos, Tweets, our Google+ and Facebook posts.
• And much, much more…
Sign up for the 3D Issue weekly newsletter: To the top right-hand side of this blog post you will see the newsletter sign up form. Please enter your name and email here and you will automatically receive a copy via email of our weekly look at digital publishing trends. This newsletter was created with the 3D Issue Hub marketing tool.
Try to create your own newsletter:
Spice up your email marketing and appeal to a mobile audience with a responsive optimized newsletter. Use the free trial for 14 days to get started.
If you have any questions or would like some more information simply contact info@3dissue.com.
By Audrey Henry