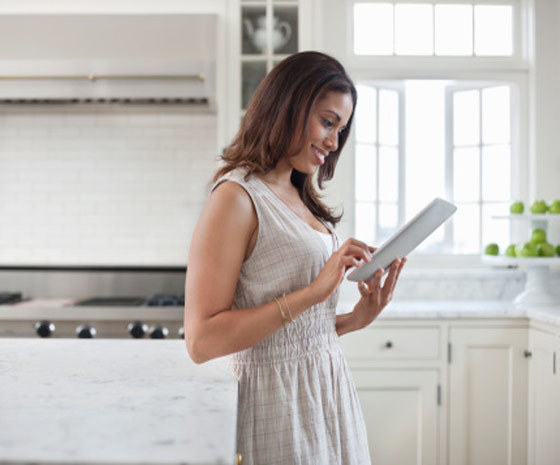 iPad and tablet usage for reading magazines has enjoyed continued success. It has been hailed by many as the most convenient way to enjoy your favorite eMag titles. Each day we talk and advise clients on the best ways to create their new iPad magazines from their existing PDFs.
The advantages iPad magazines can offer publishers:
1. The addition of YouTube and Vimeo videos within the pages of the magazines leading to a more interactive digital experience.
2. Web links can be added to text areas and hot spots to lead directly to advertisers pages or web portals relating to articles.
3. There are many more interactive features you can enhance your magazines with. Simply have a look at our video tutorials, this will give you a good idea what will work for your audience as each video shows digital magazine examples.
4. The magazines can be delivered in app form along with other content for easy of viewing between tablet, iPad and mobile users.
5. Subscription based magazines: Publishers can use a user-login system to look after the payment of their issues. They can give access to past issues and archive issue easily.
The task for magazine publishers is to keep tablet and iPad sales of their issues high and stop them from plateauing.
Our advice would be not to rush out your issues; consider them, use the best software available. Even if it is a little more expensive than some solutions. Remember the saying "buy cheap pay dear". In the long run benefits will far outweigh the additional cost. And help win loyal readers.
See this blog explaining easy tips to follow to make your digital magazines load faster.
Another handy resource we compiled is this blog on how to combat slow load times to reap digital publishing benefits.
Don't rush out your digital editions, as so often many can be flawed in both their pricing and in technology. Talk to us here at 3D Issue we have vast knowledge with the tablet and iPad magazine market. Our software has had over 150,000 installs worldwide. Install your free trial today and publish a truly remarkable magazine for yourself!
Getting the best quality publication on an iPad
So why do some digital magazines look poor quality on the new iPad? A recent article on Mashable stated that the problem stemmed from the way publishers exported the publication. Most publishers have always created digital editions by exporting the publications as image based PNGs. This was fine with the previous iPads where the resolution was lower, but now with the new iPad many of these Magazine Apps are not looking so sharp. Koch, senior director of product management, Adobe digital publishing explained to Mashable! ""When the [new] iPad came out, you were now dealing with a device with four times as many pixels." This results in the text of these iPad Apps created for the iPad 1 and 2 looking 'fuzzy'
So as many publishers rush to make adjustments to their affected digital magazine Apps, there are some that have no changes to make as their publications still look great on the new iPad. Why is this? Well, whilst Native Apps use the 2048 x 1536 display, HTML5 web apps viewed through the Safari browser will still display the publications as 1024 x 768 (or 768 x 1024 in portrait mode). This means that publications like this iPad magazine sample look great on the iPad 1, 2,3 and 4.
By Audrey Henry