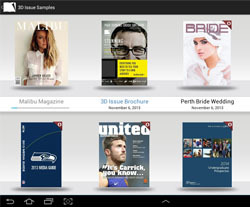 What is a Native Magazine App?
A Native Magazine App, is an App that resides on mobile devices and displays icons on the Mobiles home screen. Native Apps are downloadable from the different Mobile App stores and created specifically for the device they are created for. Native Apps can run on the devices notification systems and , in most cases, can be viewed offline also.
Publishing has now gone into an era where it is very important for publishers to have their content available through a Native App. According to MarketingLand, 28% of web browsing is done on mobile devices and Venturebeat has reported that a staggering 80% of Mobile usage is on Apps. Going by these statistics, a publisher must have their content available via a Native Mobile app if they want to increase their readership.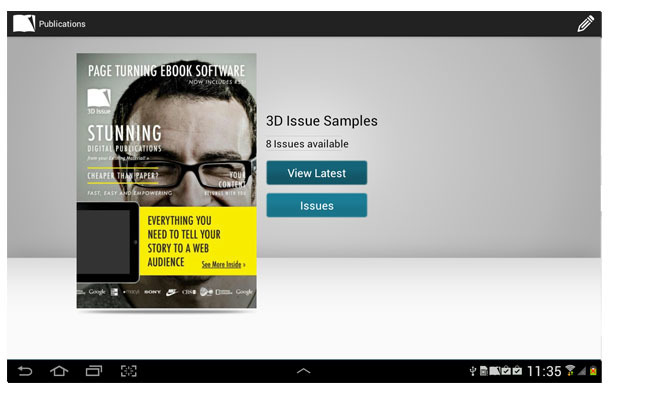 3D Issue software is a software that allows publishers to convert PDFs into digital publications that can then be uploaded to the publishers website. There is a 3D Issue FlipBook Viewer App available with the Professional and Enterprise version of the software and publishers can allow readers to download the 3D Issue FlipBook Viewer App onto their device and the publishers content can be downloaded to that App.
3D Issue has a dedicated Apps development team that can create Branded Apps for publishers that will be on both the Apple App Store and also the Google Play Store. The publications that are created with the 3D Issue software can be linked into the Branded App and the reader can download the publication onto their Mobile device.Once the publication is downloaded to the App, the publication can be viewed offline and the reader will be notified of new content available from the publisher.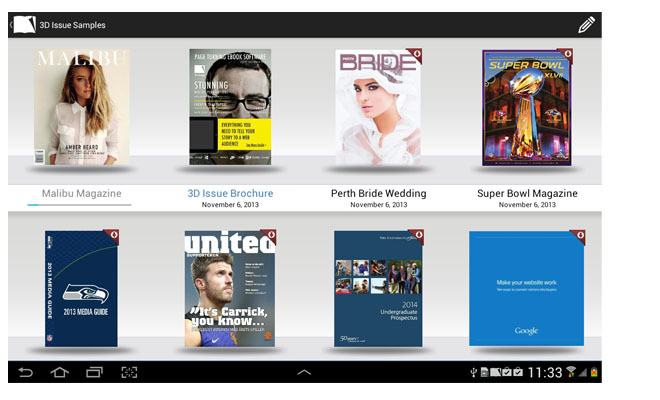 To see more information on the 3D Issue Branded App, please click the following link; Branded App
To download the 3D Issue fully functional free trial, please click the following link; Download 3D Issue Trial
By Derek Kelly