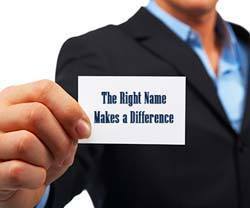 Congratulations you have successfully managed to create your own app.
Now that you've made your app the next step before marketing and promoting your app is coming up with a name that suits and compliments it. The name of your Mobile application is the first thing users will see, it has to make a good impression.
What you have to take into consideration is that there are millions of apps out there, so what makes yours stand out? There are so many apps available on the market that many are forgotten and left behind, but a good name is a good place to start.
I'm going to give you a few tips you can follow to prevent this from happening and to achieve better results..
Firstly if you haven't created your own app, you can build it here with one the best software along with great features and professional help.
We've also designed a "how to create your own mobile app guide".
1. Do your research
Take a look at the top page of the app store. What are the names of the apps like? Do they have anything in common? Research your competitors' apps to see what names they have chosen. If you have a few ideas about how to name your app, check to see if that name is available or if it is being used by someone else.
In your research take into consideration the difference between the Google app store and the Apple app store. Apple has a 255 character limit on an app name whereas Google only has 30.
2. Brainstorm
Choosing the name of the app can make a big difference in the app market, so make sure you take your time and don't be afraid to get creative.
Make sure as well that there are no app names similar to yours and include keywords in the name but careful, don't overuse them.
Try keeping the name of your app short and catchy so that it is easier to remember. The stronger the name the more memorable it will be as they will be easily typed on a smartphone.
The app name you choose should be relevant to the purpose of your app so if someone was to make a search for something related to it, your app would come up and encourage them to become a user.
3. Test it out
Make sure that you like the name of your app and that you're certain it's a name that will do well on the market. If you have doubts get feedback from customers through social media. Don't be afraid to get in touch! It's a free and easy way to interact with potential customers and show them that you really appreciate what they think.
You could also receive feedback from a smaller group of people you trust, work colleagues for example or even seek expert advice. If you're looking for a professional opinion you can contact 3D Issue.
The name of your app will be there forever (unless you change it later, but that could confuse your users), so take your time. You will have to do a lot of promoting with the app later so you need to like the name.
Once you have decided on a name for your app, don't forget to advertise. Get people excited and talking about the app. Promote it on all social media sites.
On one of our previous blogs we talk about the mobile market and how to use it, you can read here.
At the end of the day it is your app, go with the name that appeals to you the most, that will be its name forever remember!
I hope this blog was helpful but if you have any more queries about making or naming an app you can get in contact with us, we're happy to help at info@3dissue.com.
By Georgia Keys