We've had lots of feedback from our customers over the past few days about how the new features in 3D Issue Version 4.0 are allowing them to create rich and easily shared digital publications, by utilizing  new integrated features for Twitter and Facebook, and we've also built in iPad compatibility including video playback.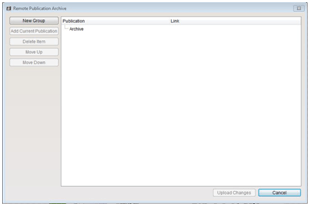 One of the most useful features in 3D Issue is the archive feature – think digital bookshelf. Wherever your readers are, your archive easily allows all the back issues of your publication to be easily accessible and each one is uploaded in the same way as always – automatically with limited effort and high impact via the FTP uploader built into the software.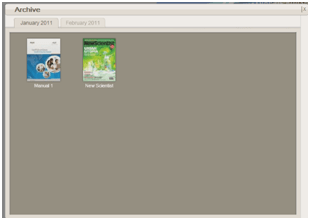 Next up is Sharing, which is done via social networking so Facebook, Twitter and mySpace, and old school e-mail too of course, this feature allows readers to share a link to your publication, all they need to do is click on Share on the toolbar on the left of the publication and enter the relevant network details – which will post to their wall in Facebook or tweet via Twitter so their followers can read your publication too e-mails include a traditional link to the publication so it is always convenient to share and spread the word no matter what networks the reader uses. To make sure you've got sharing in your publication' follow these steps:
1. Click on the 'Design' tab
2. Then 'Features'
3. And finally 'Sharing'.
Your readers will now have the option included in your publication and just in case you miss this one it is switched on as a default setting too. It's a convenient and increasingly popular way for your communications to get more circulation and your readers to communicate easily so encourage your readers to use it!
This is what the sharing options look like: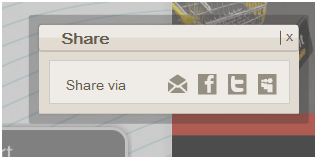 A Third (and 4th..) useful feature is Bookmarks and Notes Bookmarks are really useful particularly in longer documents – they allow the reader to quickly add bookmarks throughout the publication, and e-mail them directly from within publication too, the clever bit here is that even though the publication is hosted on your website the reader's notes are saved on their computer so any notes made will be available on that PC or MAC. Bookmarks are attached via the 'Star' logo on the toolbar.
To add a note to your publication which are saved in the same way as bookmarks i.e. on the machine and always accessible readers need to click on the 'Arrow Icon' below and select 'Notes' (hover over it if you're not sure) notes can be e-mailed from within the software also.
Bookmarks and Notes are added from the area of the Toolbar below

So that's four great features in 3D Issue 4.0, Archiving, Sharing, Bookmarks and Notes.
Any feedback or questions leave a comment or e-mail me at michael@3dissue.com

By 3D Issue