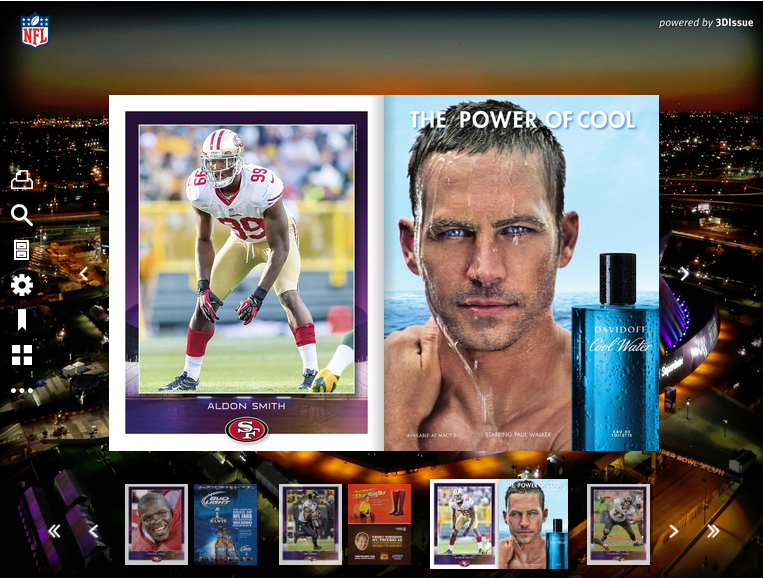 As multi-device usage increases and evolves to cater to mobile accessibility demand, the content published to these device must too evolve. Too many magazines are still published in PDF with zero interactivity. If you create magazines for a niche or mainstream publication, or to a potential customer base as a content marketing channel, the advantages that come with adding interactivity to content are many.
The magazine publishing industry is showing signs of a rebirth as documented by The Economist Group. In their recent article it is reasoned that the opportunity presented by the increase in sales of tablet devices and the concurrent increase in magazine subscriptions where the magazine has been optimized for multi-device usage, mark a turning point in the media market's transition to a digital first model.
"The sharp increase in tablet units being sold and the concurrent growth of magazine subscriptions optimized for these devices point to a potential revitalization of this stagnant segment of the media ecosystem." Source
By thinking outside of the realms of possibility associated with traditional or print magazine publishing, and introducing multimedia to the mix, new reading experiences and channels of revenue are awakened.
Adobe recently noted the opportunities awakened by adding media, and increasing interactivity in magazines, noting particularly the opportunities in increasing ad revenues. As interactivity increases, so too does the reader's engagement with the content, which in turn encourages increases in ad revenue. As sales of tablet and mobile devices increase, so too does the content consumed via these devices, and the number of digital magazine readers.

"We're at the point where digital magazines are moving from early adopters to the mainstream, print-reading audience and they have the potential to deliver a massive amount of ad dollars. People who consume digital magazines are proving to be very high value customers given their propensity to pay for content." Source
Here are some ways in which to use multimedia in order to increase interactivity in your digital magazines:
– Video
Think about the way readers might interact with videos you embed. Ensure that videos are embedded rather than linked to if you do not want someone to follow an external link, and hence leave the page.
– Page transitions
Flipping through the pages like a real book or magazine ensures your end readers have a unique reading experience they'll want to experience again.
– Audio
Allow readers to listen to related audio clips and even add audio to page turns, add background music to digital editions or create a audio book version of your publication.
– Embedded hyperlinks
Provide  the ability to click through to further information on the internet.
– Archive
Enable your readers to browse through a graphical library of previous or related digital editions, so archived versions or back issues can always be accessed by your audience instead of being lost never to be viewed again.
– Search facility
Enable a search facility in your magazine so as readers can explore the magazine finding relevant key words or phrases, and they can also delve further into any page – by clicking on the page the reader is displayed a larger view of the publication making reading easy.
– Add animation
By embedding a SWF file to your digital publication, you can create the illusion of an animation which can greatly enhance the appearance of advertising within your magazine.
– Thumbnails
Add thumbnails to the magazine so readers can easily navigate through the magazine's pages.
– Embed image galleries / slideshows
This would be particularly effective for retail magazines showcasing a large number of products.
Check out some sample magazines created using 3D Issue, or download a free trial to get started.