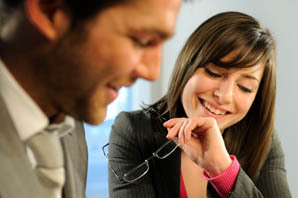 One of the most relevant features to enhance your digital publication is that of table of contents. The purpose of this blog is to analyse the benefits of adding a table of contents in your digital publication and some tips to make the most of this feature.
What kind of benefits can you get adding a table of content?
This simple feature can be highly effective to provide benefits not only to your readers but also for integrating publicity in your digital publication. One of the main benefits for the reader is the possibility to have a content menu to allow your readers a quick access to sections of the publication they are interested in. Readers' satisfaction is one of the key ingredients to build up a relationship with them and it is likely that your readers will keep interested in reading your publication longer and more often.
Moreover, the table of contents can also be used to integrate publicity in your digital edition. This is one of the highlighted features in your digital edition since it allows you to link your publicity to your advertisers' website and in this way send visitors to their websites for more information.
As your online publication grows, it is vital to modify your table of contents periodically. The 3D Issue software allows you to integrate with Google Analytics, which can provide you with detailed information on your publication's performance. This information is fundamental to make changes in your table of contents since it provides you with results on the most/least visited sections of your publication. As a result, you can modify your table of contents to reach your target audience more effectively.

How can you add a table of content in your digital publication?
The 3D Issue software allows you to add a table of contents following this procedure:
1.  Go to the Design tab in the software
2.  Select Menu under the Design option and then click on Edit Contents Menu
3.  A window will then appear asking you to provide the following:
      a.   Add Root Item – this is the main heading of the section
      b.   Add Item– the articles  under your main heading
      c.   Click OK when you have included all the sections and the corresponding articles.
The Manage Template option in this section also allows you to save your current template and use it for future publications. So you will only need to make some modifications and save your time!
Check out our video tutorial on adding a table of contents for more information on this feature.